Netherlands-Based Design Studio Creates Bike Path With Colourful, Twinkling Stones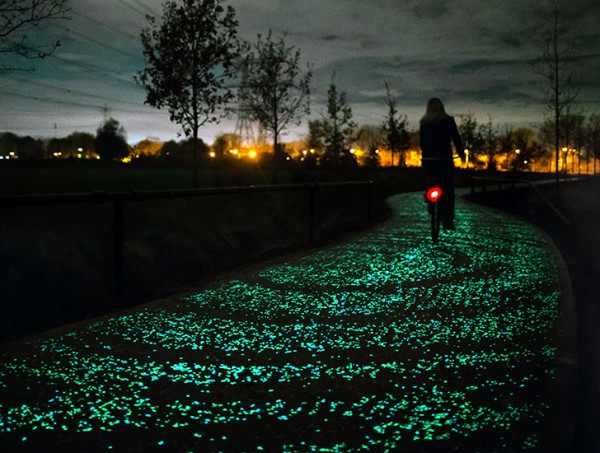 When it comes on to solar-powered glowing highways and rings made of smog, Studio Roosegaarde is just no stranger to that. In their latest initiative, they took things to another level. Inspired by Vincent van Gogh's The Starry Night, the designers have created a gorgeous illuminated bike path made out of swirling solar-powered LEDs and light-collecting paint.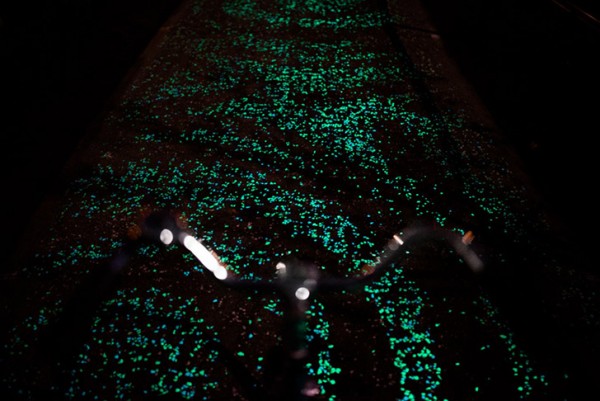 At night the path appears to be a beautiful night sky on the ground as the path glitters with thousands of twinkling stones. Powered by a nearby solar array that charges during the day, the path is illuminated with LED lights and a light-collecting paint to create a stunning display in the nighttime. Roosegarde aims to create safer, more efficient roads with this project that is a part of an entire smart roads project.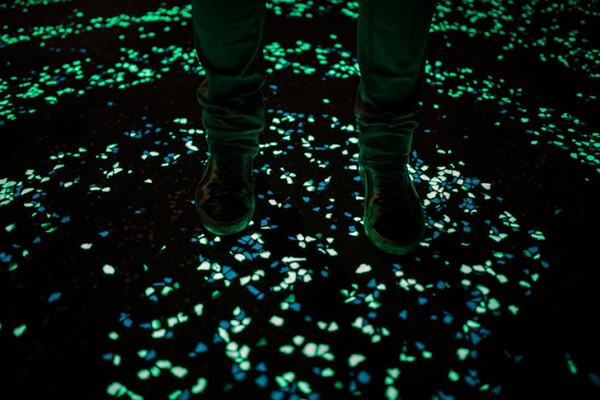 The path connects van Gogh heritage locations in the Netherlands and it was created for the van Gogh 2015 international theme year. 'I wanted to create a place that people will experience in a special way, the technical combined with experience, that's what techno-poetry means to me," said creator Daan Roosegaarde. The path is located in the Dutch province of Noord Brabant.