Fisherman's Reunion With His Dog That Was Left At Sea Proves The Unlimited Strength Of A Dog/Man Friendship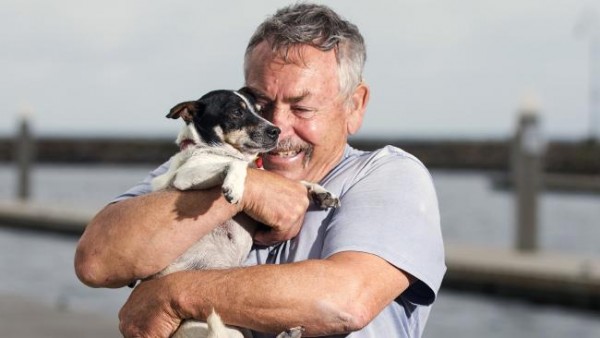 Prove of how strong the friendship between a man and a dog can be, is shared in this story. Recently in Melbourne southwest, a seasoned fisherman and his beloved pooch had to be clinging on for life after their boat capsized and they awaited rescue from choppy water. 75-year-old Alfonse Attard, and his first mate Jack the jack russell, were out about 1km off Altona Beach fishing when water began to leak into their boat about 6:30 a.m. After a few minutes the small vessel was fully submerged beneath the water, leaving Mr. Attard holding on to the front of the boat until help arrived.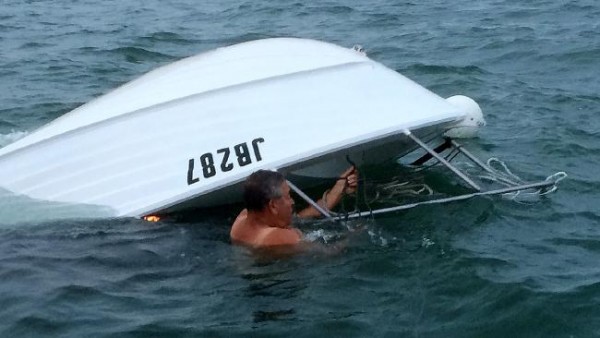 He was rescued after fishermen Laurie and Trevor Borg spotted them from another boat. It was after he returned to shore that Mr. Attard realised that Jack had been left behind. As Water police and the Altona Life Saving Club volunteers pulled the boat from the water, Jack was found unharmed hiding in the front nose of the boat.
"There must have been an air pocket at the front," Laurie Borg said.
The wonder-dog is thought to have tread water for almost two hours until the boat was pulled ashore.
"He made me cry, I've had him for 18 years and I thought he was finished," Mr Attard said. "Wherever I go, he goes with me."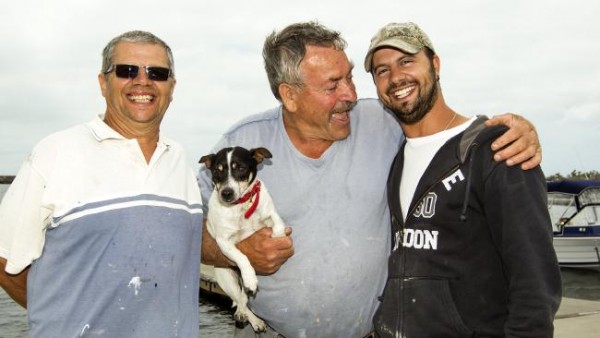 Mr Attard's wife Teresa was also surprised Jack had survived and only realised the pair were in trouble after watching the morning news. The leak is believed to have sprung from a loose plug in the bottom of the boat. Mr Attard, who fishes in Altona two to three times a week, hasn't been deterred by today's events.
"Maybe I'll go out tomorrow, in another boat," he said.
Check out the video of the reunion below.
https://www.facebook.com/9NewsPerth/videos/1158931017452390/