Enjoy Sea Views & Candle-Lit Dinners At This Cave Restaurant That Dates Back To The 1700s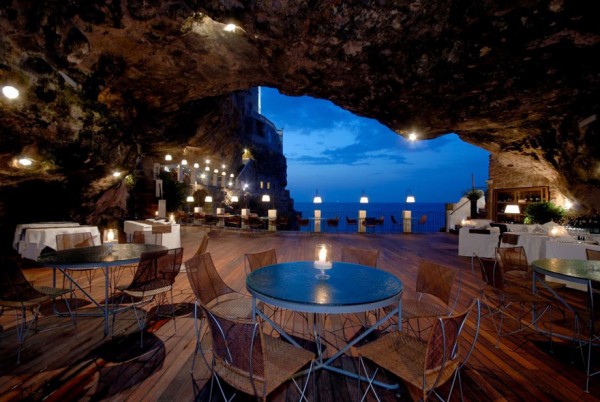 The Grotta Palazzese has everything for a great dining experience. This includes stunning views over the Adriatic sea and an unexpected venue. The only thing that this restaurant is missing is four walls. The Grotta did not earn its status of being one of the world's most unique dining experience only for its destination but also for being built centuries ago.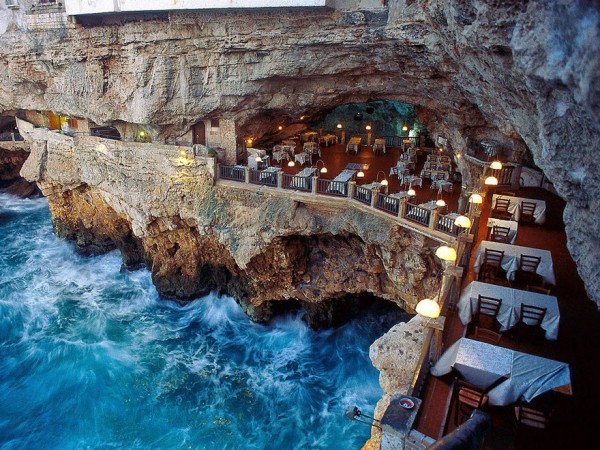 Located in Polignano a Mare in Southern Italy, the enchanting restaurant was carved from the cliff face's limestone and juts out 74 feet above sea level, offering diners a great view of the waves lapping the shores beneath them. The dramatic view over the sea is best viewed from one of the dimly-lit tables for two that sweep along the cave's edge.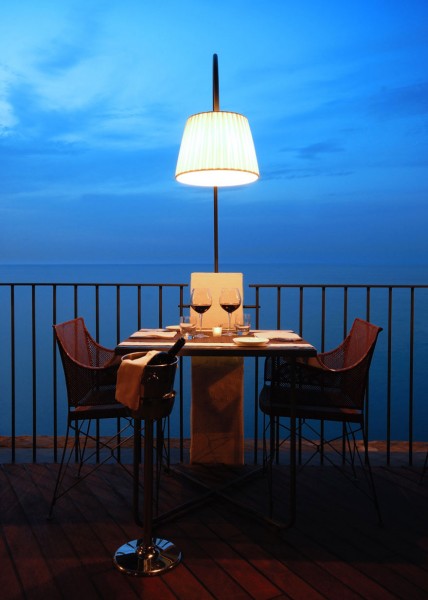 As guests enjoy the sea view, they can enjoy dishes such as Thai squid and grilled garlic prawns with glasses of Fiano di Avellino – at more than $100 a head. There is even more for visitors to revel in before the sit down to enjoy their meal. They are allowed to stroll through the narrow streets of the medieval town, built on sheer cliffs with scattered white buildings and natural caves.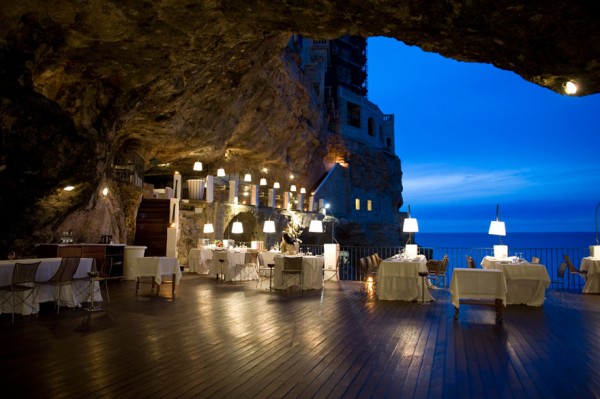 The setting also provided a feast for the eyes for local nobility during grand banquets at the restaurant as far back as the 1700s. The grotta – Italian for 'cave' – is part of the Grotta Palazzese hotel, which is located above and built from local stone. The restaurant is open from May to October.