Brookfield Place Winter Garden Lit Up With Giant Canopy Of Colourful Lanterns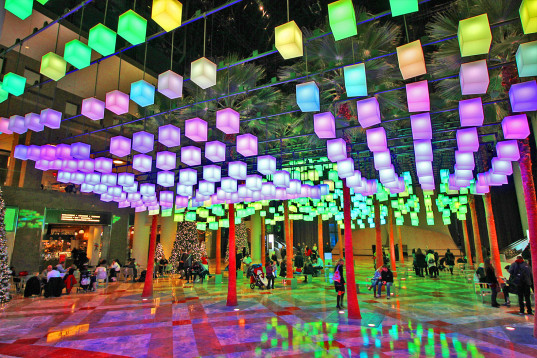 A dazzling new holiday attraction has been established in Lower Manhattan and it is gaining much attention. Presented by Arts Brookfield and designed by Rockwell Group, the expansive canopy of 650 LED lanterns called Luminaries have been lighting up the Brookfield Place Winter Garden at night since the earlier days of December. The attraction is also made interactive as visitors are invited to make holiday "wishes" by touching designated lanterns that will erupt in colours that pulsates throughout the entire canopy.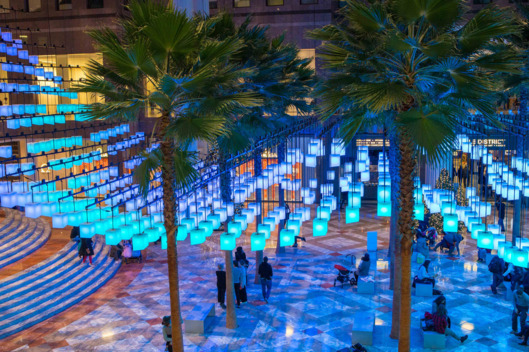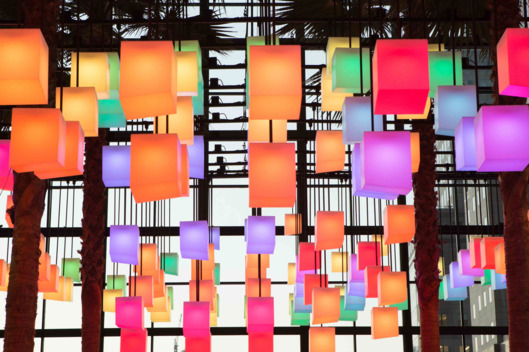 In the interest of making a wish, there are three wishing stations set up for visitors. By holding onto the cube for several seconds, it will activate with a ripple of the chosen colour spreading through the canopy.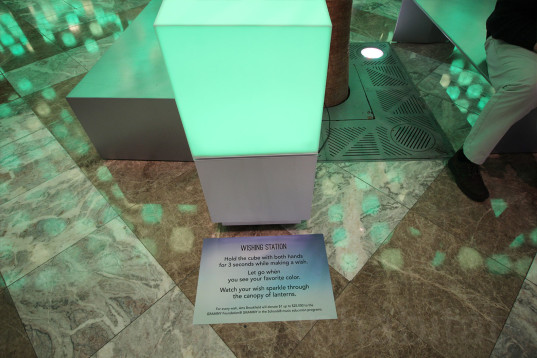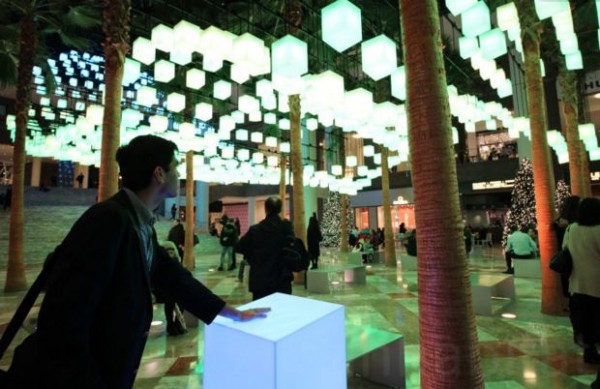 "The holiday season is so much about sharing moments with families and friends, as well as the act of giving that marks generosity and good will," founder and President of Rockwell Group, David Rockwell, said. "Taking inspiration from rituals across the globe of offering light as a shared gesture, we conceived Luminaries in the Winter Garden to forge a new downtown holiday tradition in this monumental public space."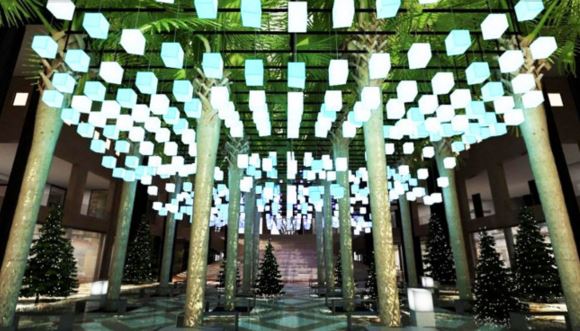 The inspiration for the wishing cubes were drawn from traditional wishing wells by Rockwell Group's interactive technology studio, LAB. The stunning display is made fully programmable and is able to glow in an endless combination of colors and sequences thanks to its LED technology. Special holiday-themed light shows are scheduled for every two hours beginning at 10 a.m. and ending at 8 p.m. daily until January 10, 2016 at the Brookfield Place Winter Garden located at 230 Vesey Street in Manhattan.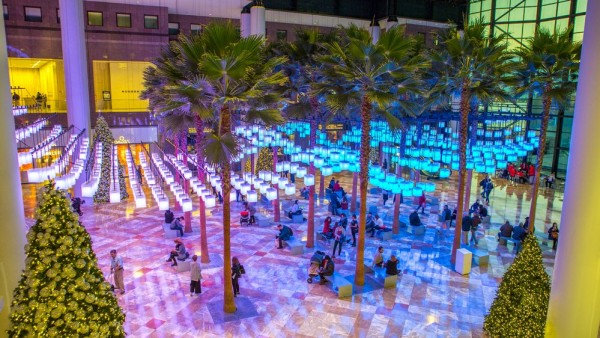 Arts Brookfield has pledged to donate $1 to The Grammy Foundation's "The Grammy in the Schools" program, which creates opportunities for students to work with and learn from successful music professionals, for each wish made on the canopy (up to $25,000).