Sitting In Animals' Mouths Has Gotten Comfy With Hanging Chairs Made Using South African Crafting Skills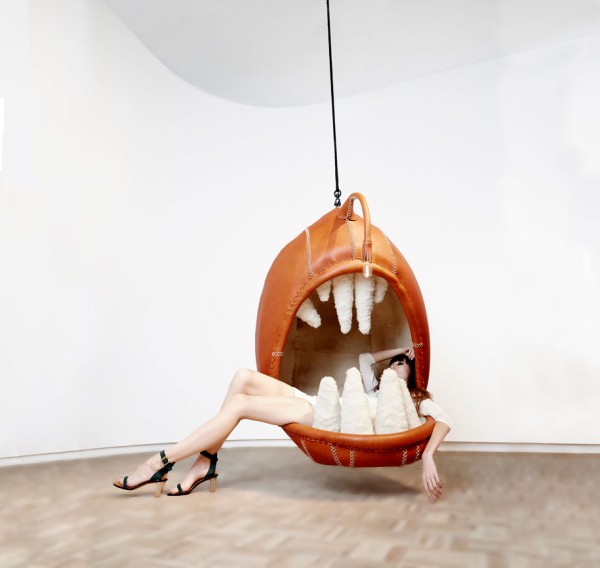 Comfort can now also come from sitting cosily inside the mouth of a pufferfish or pelican while reading your favourite books or watching your favourite shows. At this years Design Miami event, a designer from Cape Town, South Africa, named Porky Hefer, displayed a collection of hanging chairs that resemble different animals including an orca, a pufferfish, a pelican, a manta ray, an alligator and an anglerfish. The collection of furniture in which is named 'Monstera Deliciosa', offers a comfortable place to sit inside the mouth of animals while having you reflect on the fragility of nature.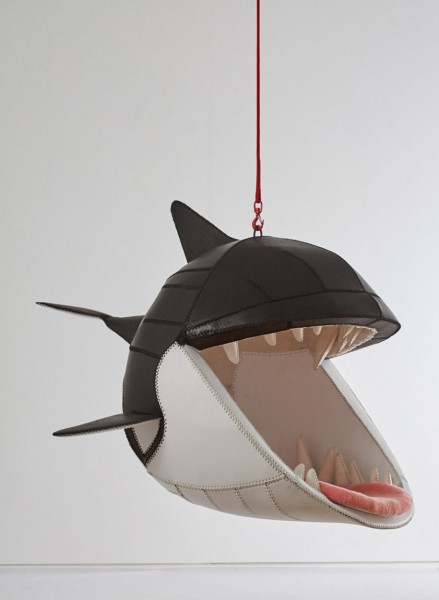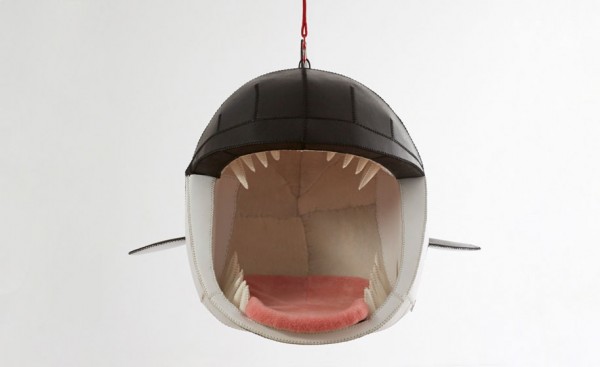 Hefer shares that each 'nest environment' was created using traditional South African craft skills that he learnt, like stitching, weaving and splicing together various fibers. Local craftsmen were even brought into the project to revive a dying craft. One of these men is Ismael Bey who is a master weaver.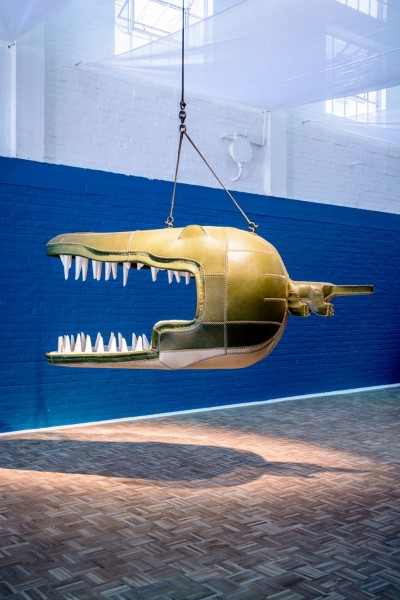 "Ismael has trained weavers at the Cape Town Society for the Blind, where I've had a lot of my designs produced," Hefer said. "In this way, I use his traditional knowledge and weaving skills and subvert these into non-traditional forms, making them more relevant."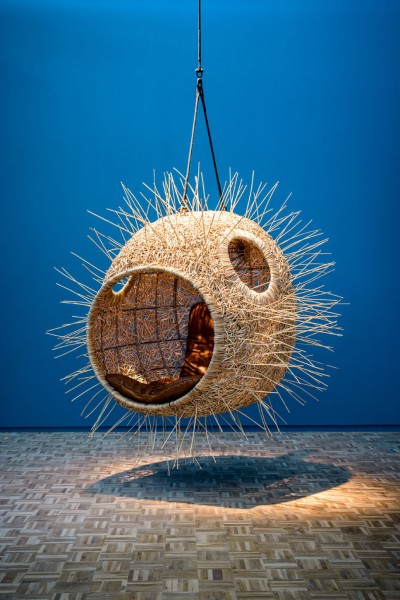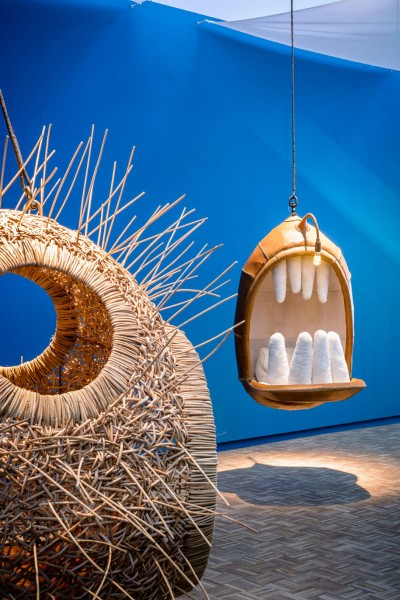 Before realizing that he wanted to get more into the field of art to express his creativity, Hefer worked 16 years in advertising. After leaving his job of advertising, he began his own creative consultancy agency and later found Porky Hefer Design.
For more information on Porky Hefer, you can check out this page.