Japanese Artist Uses Glass, Opal & Gold To Create Spacescape Pendants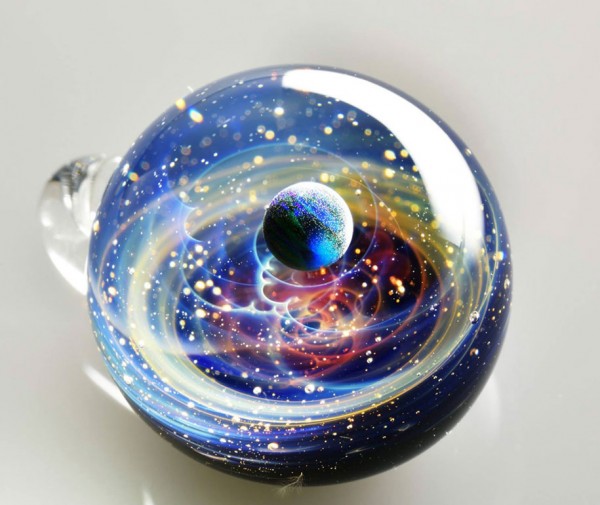 There is really no better name that could also serve to describe these cool creations by Satoshi Tomizu. Born in Kanagawa Prefecture in 1980, Tomizu first began making accessories with heat-resistant glass at the age of 28. It may sound very risky to focus on a very specific field, but such devotion cannot be questioned when we look at some of the pieces that he has produced in his Space Glass series.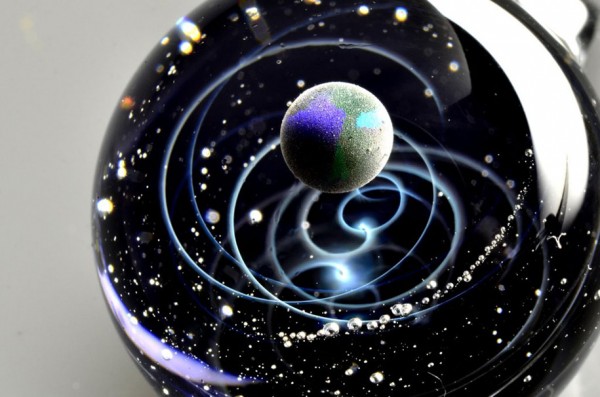 Inside glass baubles created by Tomizu, there is a whole new universe with what looks like miniaturized pockets of the cosmos. The Space Glasses can be hung on a chain or chord to serve as a beautiful pendant. To bring a dazzling celestial body to the pieces, an opal, either black or white, is added. There is much detail placed into the making of the Space Glasses as if you look closer there are small clusters of stars, in fact, specks of gold, arranged in swirls and curves that catch the light and reflect it back.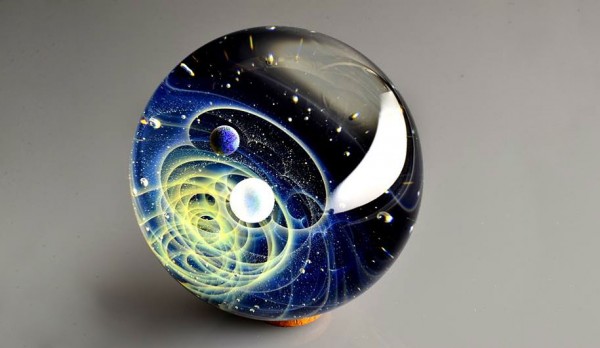 Each piece has its own character with different things occurring. At every angle that you gaze into a glass, you can expect something different. Even then pieces that are done without opals are very much gorgeous.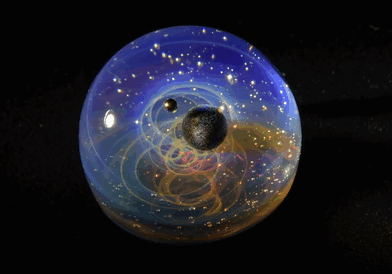 Tomizu's works of art are all hand-crafted and sold under his Plus Alpha Brand and they are available for purchase by anyone. While the current demand is very high and have forced the artist to temporarily stop taking order, you can still sign up for the mailing list to be informed once the Space Glasses go on sale again.