Who Knew A Christmas Tree Could Light Up With This Much Swag?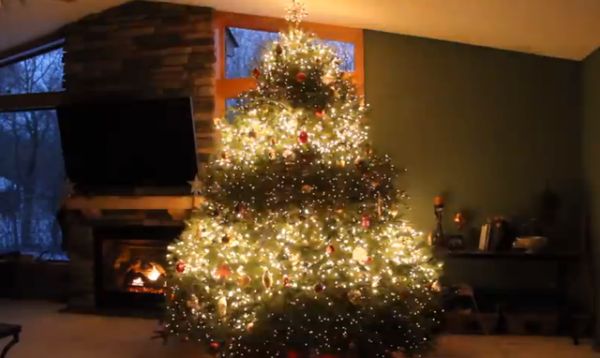 It's not the Christmas tree that is lighted every year for Christmas in the middle of New York's Times Square, but over million people want to see this single family tree in Greenfield, Minnesota. For the fifth time, the Wawra family has posted a video on Youtube in which they sync thousands of flashing lights to snippets of hit tunes from the past year. In just a week of posting the video on the video sharing site, it received over 1.5 million views.
The lights of the tree are synced with popular songs from the year by the family. As you watch the video, you can listen out to hear songs like, Taylor Swift's "Shake It Off," Iggy Azalea's "Fancy," Pharrell's "Happy," the unofficial song of the year "Let It Go."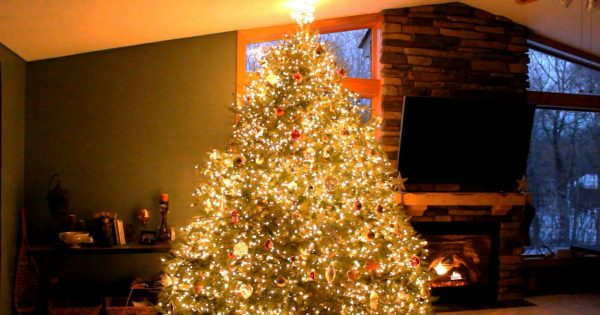 In the 2014 edition of the amazing tree lighting, a 10-foot-tree that is squeezed into their home cladded with more than 7,000 lights is used and a 25 amps power requirement to "make it shine."
In an interview with FOX 9, the couple, Brittni and Jon Wawra, talked about their tradition of having a big tree, and whether they expected to get so many in such a short amount of time.
"It has always been a Wawra family tradition to get Monster Real Trees to big to fit in the room. Thank you to my better half for helping me sequence the songs (again)!" the description of the Youtube video said.
On their YouTube channel, they've uploaded the Christmas tree music-and-lights shows since 2010.
Check out the 2014 version on the Christmas Tree Lights Show Mix below.