End Your Days Of Having To Stand & Wait At The Airport With This Cool Suitcase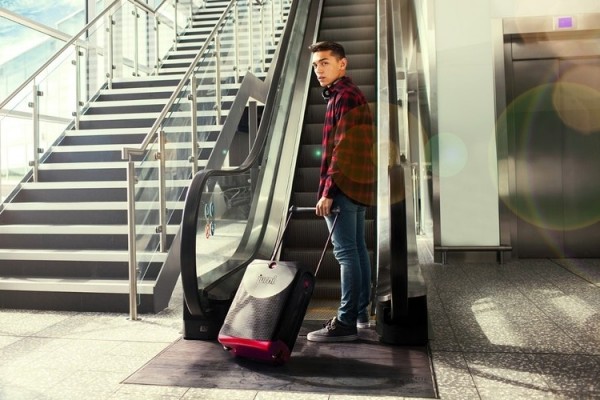 If you are a frequent traveller, chances are you have seen kids walking around with suitcases called Trunki that double as ride-on toys that they can scoot themselves around on when at the the airport. A version of this suitcase has been created for us older folks. The suitcase called Jurni, is basically the grownup version of the Trunki as it brings the same ride-on capabilities in a larger, adult-sized luggage.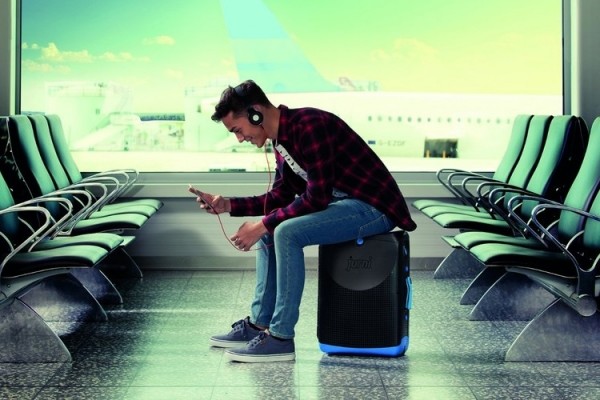 The Jurni suitcase features a top that can function as a saddle and inline skate wheels that you can use to scoot along the airport grounds. While you might still need to kick your feet on the ground to get the case moving, it sure is better than having to stand up queueing in a slow-moving line or having to walk around dragging your heavy suitcase behind you. Think the Jurni will make you look silly? Maybe it will, but what is the difference between it and the wheeled "hoverboards" that people seem to be getting a knack of these days?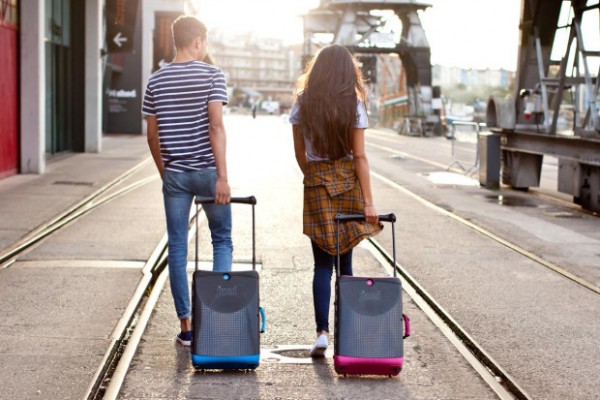 A means to support your tiredness is however not the only plus point that the cool suitcase brings as it is quite a well-equipped carry-on suitcase too. In its main storage area, there is an adjustable shelf/divider, a strapped storage section behind the main compartment lid, and a removable pod up top for items you want on easy-access. Otherwise, there is a telescoping handle for dragging the suitcase when you don't feel like riding it, a 25-liter total capacity, impact-resistant polypropylene construction, and enough strength to accommodate riders up to 220 pounds. The suitcase measures 20 x 14 x 8 inches.
Currently, an Indiegogo campaign is being run for Jurni. You can secure one for yourself by making a pledge of $99.