Dog Owner Builds Custom Kayak To Take His Two Dogs On Water Adventures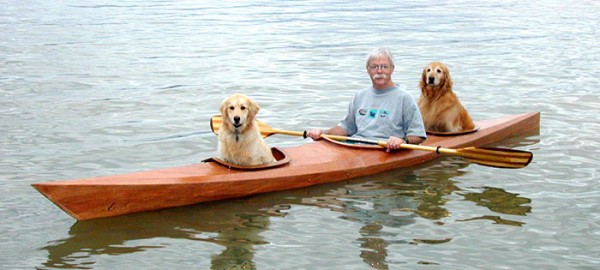 When he found out that his dogs share the same interest for adventure on the water, this animal lover build a custom kayak. David Bahnson, a retired orthopaedic surgeon, did not want to leave his trusted pets whilst enjoying his favourite hobby in his home state of Vermont, so decided to take them with him. In order to do this, he had one of the the dogs go in the baggage area and then created another hole to place the other one. A raised border was also added around the opening to ensure that they are kept dry.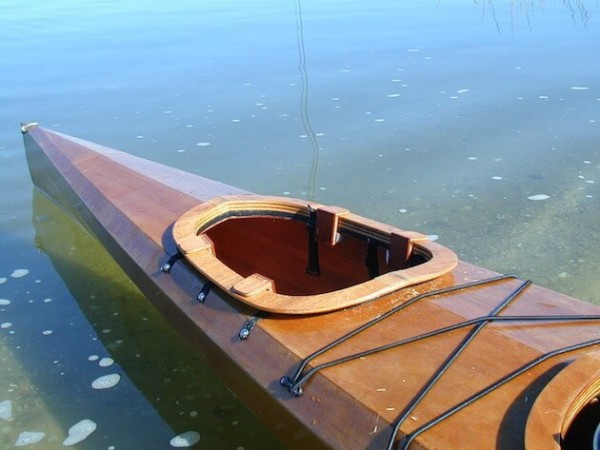 "I realised I could put our newer Golden in the rear baggage opening and I built a removable coaming to keep water from splashing into the opening, " Mr. Bahnson shared. "After we got our second Golden I decided to just build another identical hull but to modify the baggage compartments to accommodate both dogs…"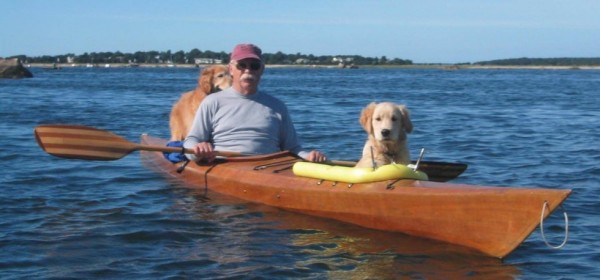 The watersports fan said that he realized that his pets loved being out on the water as they would get excited whenever he pulled the kayak out of storage. When the three do go on an adventure in the kayak, they would travel miles.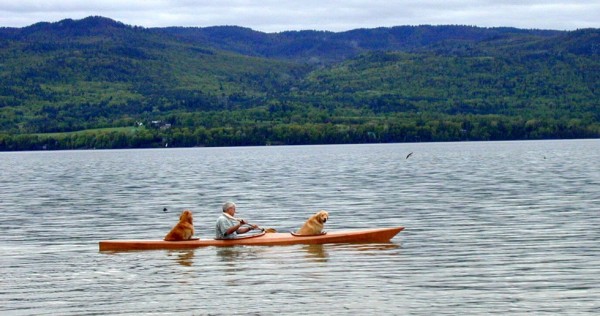 "Our dogs have always loved to travel with us in cars, in my airplane, in boats. Building a way for them to kayak with us just seemed like a logical choice, and the boats are fun to build anyway," he added. "Once I taught one of my golden retrievers how to windsurf with me, and she was very good at staying on the board and really seemed to enjoy it. At one point she even swam several hundred feet off shore when I had gone windsurfing without her."