Be The Cool Kids Of The Park With Your Baby Using The Longboard Stroller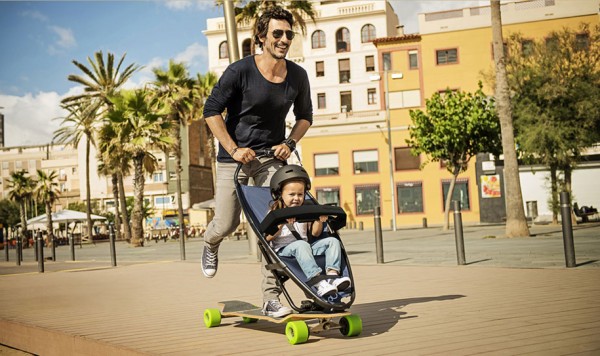 Being a young parent doesn't mean that you have to stop being cool. You and your child can both be cool together with the help of this new stroller that doubles as a long skateboard. The Longboard Stroller is a longboard skateboard that comes with a toddler seat added to the front.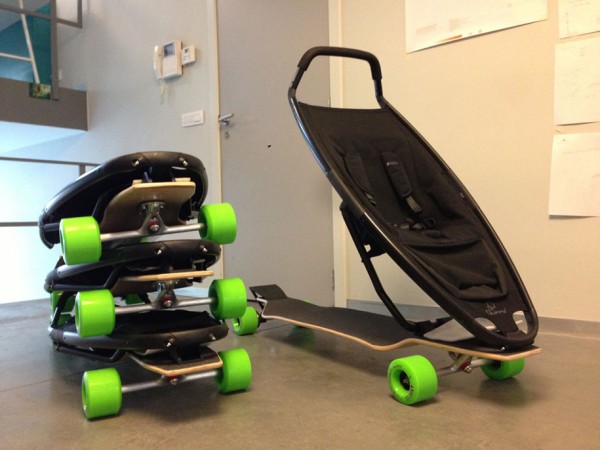 The device produced by Quinny, allows you to get around with your child in a fun, exiting way provided that they are over the age of one year old and under 15 kilograms. There is even a handle with a handbrake provided for the longboard.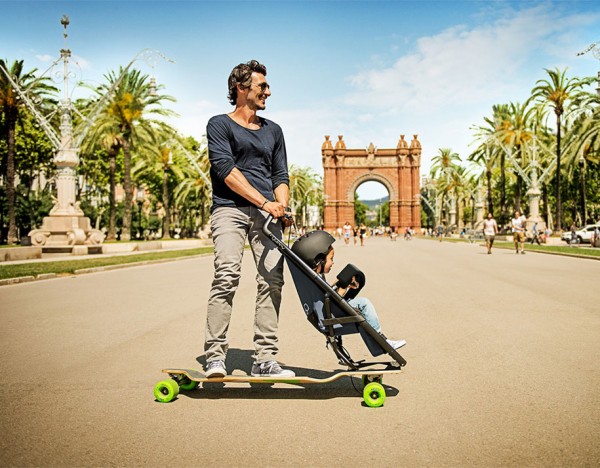 The safety of the child is made a first priority with the Longboard Stroller. Therefore, there is a front bumper installed on the stroller, and there is a "dead man" brake that stops the Long Stroller just in case you fall down.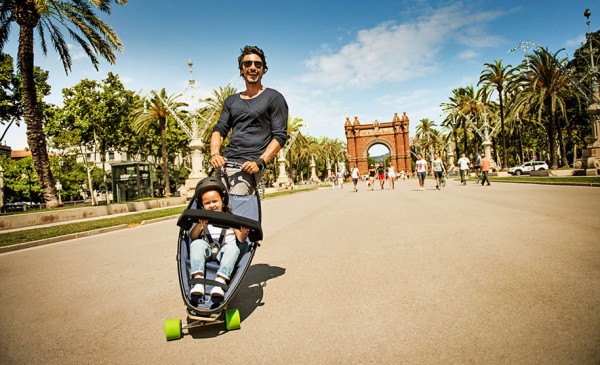 While the device might not be a full skateboard, protections such as helmets for both you and your child, should still be worn. Barring bizarre crashes such as the tipping of the Longboard Stroller to the front, you and your child will be able to roll around in style safely and leave the regular stroller parents eating your dust.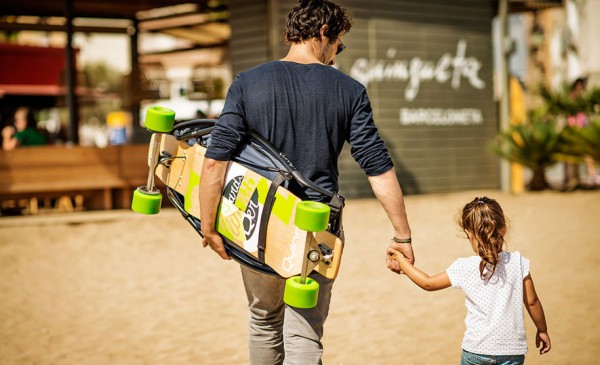 Check out the sweet ride in the video below.