Unique Giant Flower Lamps "Bloom" When You Stand Underneath Them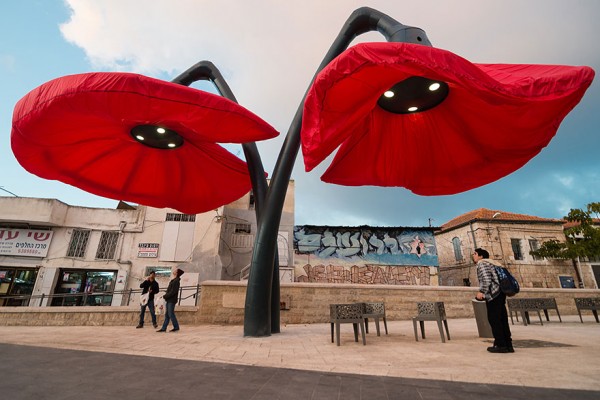 During the hot, dry days to come, pedestrians in Jerusalem will be able to pause for a moment of relaxation under these very unique giant flowers. The self-inflating shelters that were installed by HQ Architects in 2014 are called "Warde".
The structures which were placed in Vallero Square, are flowers that measure nine by nine meters and "bloom" when someone approaches, or when a tram is about to arrive. Otherwise, it just brings a whole new bright look to the unanimated part of the city.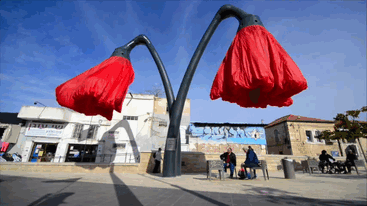 The red petals of the structure become inflated upon sensing that a pedestrian is nearby to provide shade and a pleasant burst of color. It is even equipped with lights that will turn on once again when someone approaches it.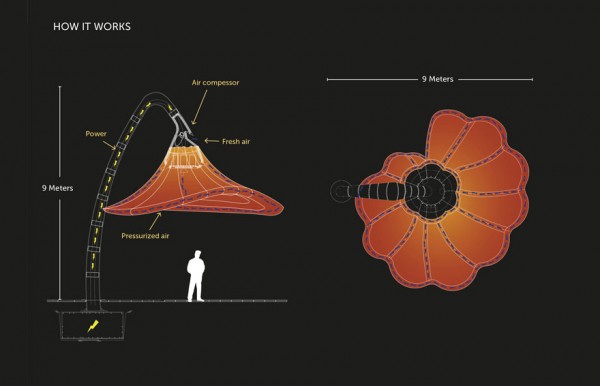 According to Design Boom,"This project is part of the municipality's effort to improve the urban space of the city center and in this specific case, of the [square's] poor condition."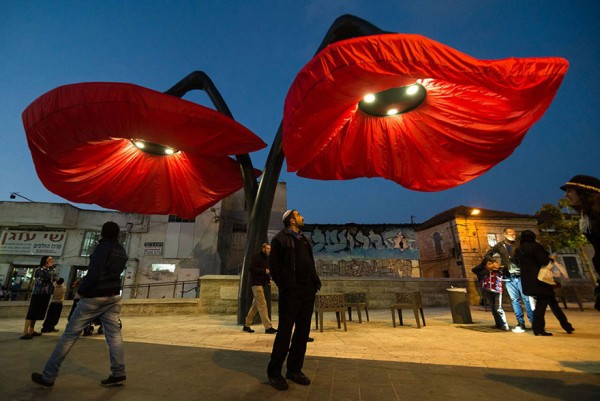 "Warde" hopes to improve the area "by spreading around these four elements that have a hint of fantasy, and with their help, overcome the reality of the square," the Design Boom submission continued.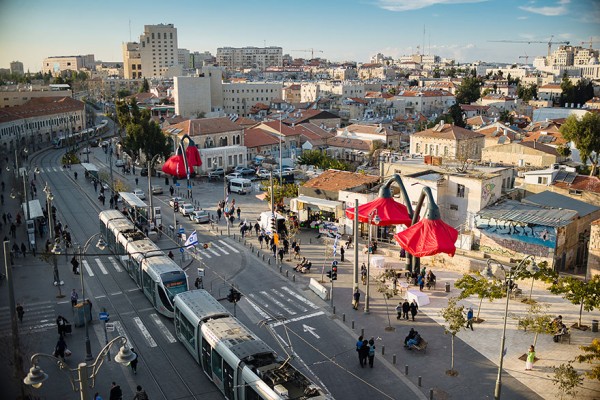 You can check out the self-inflating flower lamps called "Warde", in action in the video below.