Ensure Your Safety During Floods With This Floating Survival Shelter
As the sea levels continue to rise at an alarming pace, designers Zhou Ying and Niu Yuntao have been inspired to invent a floating emergency shelter that could save lives during floods and tsunamis. The Duckweed Survival House comes as a more secured alternative for the conventional exposed life rafts as survivors are enclosed in the floating shelter that will protect them from large waves while trying to get to safety.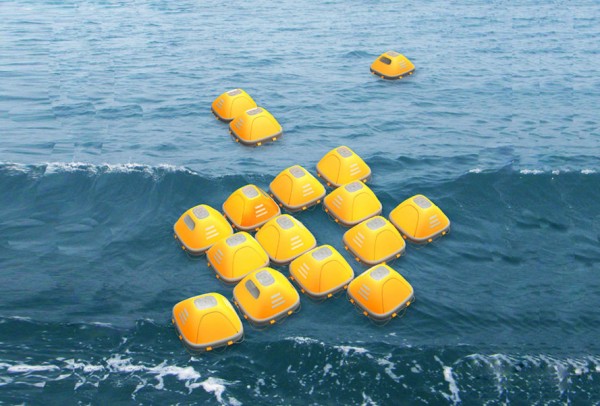 The design, which won the 2015 Red Dot Award, is meant to remain upright regardless of the surface it is on. Thanks to a built-in high-pressure carbon dioxide gas chamber, the floating shelter can be quickly inflated. The inside is allowed fresh air via an air vent that is located on the roof of the structure. A stabilizing function and a filtration function is also offered with an underwater stem that contains the gas tank at its base. A reverse osmosis film near the base of the stem admits and converts sea water to fresh drinking water. This water can be accessed by passengers through an inlet in the floor.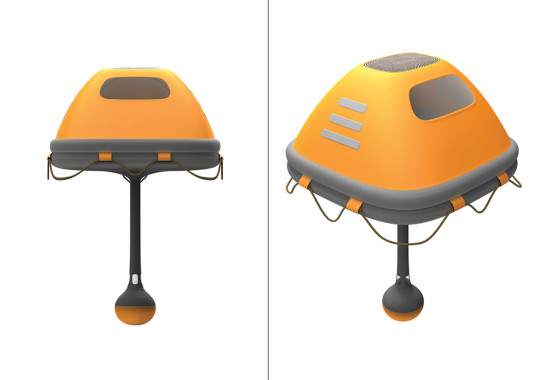 To increase stability, visibility and resistance to large waves and strong winds, individual shelters can be adjoined or clustered together. At night, the floating shelter can be easily located by rescuers thanks to fluorescent markers.