Self-Lacing Sneakers From Film "Back To The Future II" Made A Reality By Nike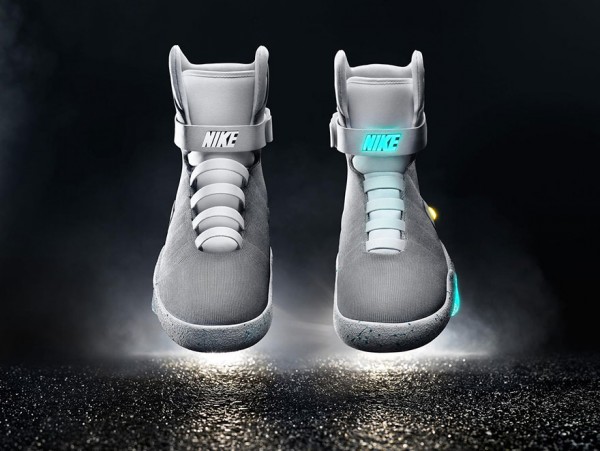 In 2016, a second run of the iconic Air Mag sneakers from the film "Back To The Future II" will be placed on auction. Similar to the self-lacing models in the film, the shoes that were lately released by Nike features an adaptive power lace technology this time around. The star of Marty McFly, Michael J. Fox, was recently delivered the first pair of the new fully functional sneakers for him to try. All proceeds from the auction will go to the Michael J. Fox Foundation for Parkinson's research.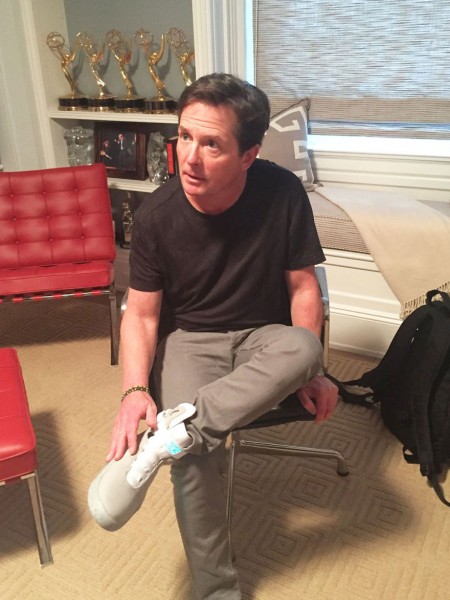 "We started creating something for fiction and we turned it into fact, inventing a new technology that will benefit all athletes," President and Chief Executive Officer of Nike Inc., Mark Parker, said. "By imagining the future, we create it. Product that comes alive, with on-demand comfort and support when you need, product that senses you and adapts to you is right around the corner," he added.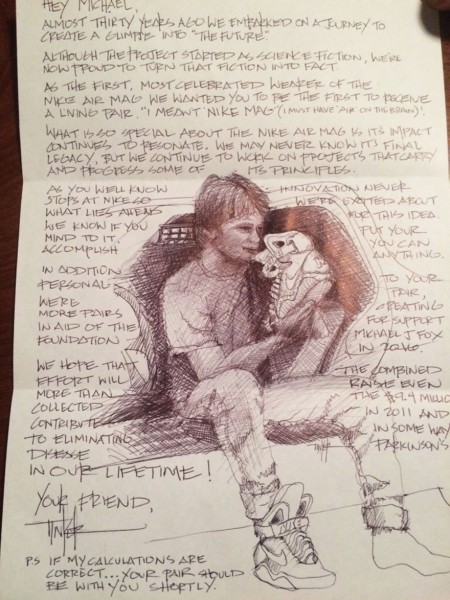 The pair of the Air Mag sneakers that were sent to Michael J. Fox even had a hand-written letter from the famous Nike designer, Tinker Hatfield. In the letter, Hatfield celebrates the feat and announced that more pairs will be created to support the Michael J. Fox Foundation, with hopes that the proceeds generated will surpass the $9.4 million that was collected in 2o11 for the first model.
Check out the video of the star trying out the shoes below.