Czech Artist Makes Beautiful Jewellery From Coloured Pencils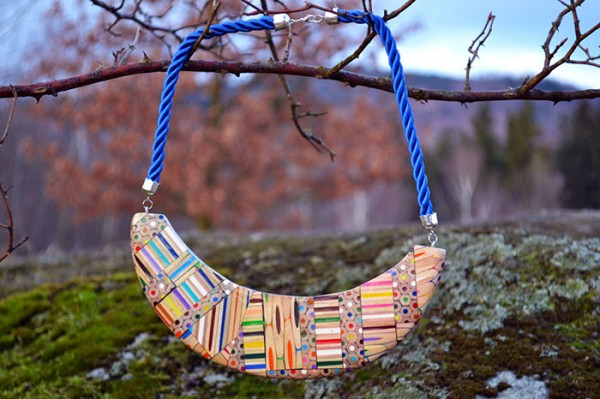 It has come to my knowledge that coloured pencils actually don't only make great mediums for creating illustrations, but they also make great art pieces. Artist Anna Curlejová, showed us this after she transformed cut coloured pencils into stunning necklaces, earrings, and rings. The Czech Republic-based jewellery designer cuts different coloured pencils at different angles to create different patterns then glues them together before applying a layer of transparent lacquer. In order to create her unique jewellery, Curlejová buys pencils from around the world. When she is finished with her piece, they are placed on her Etsy shop profile for sale.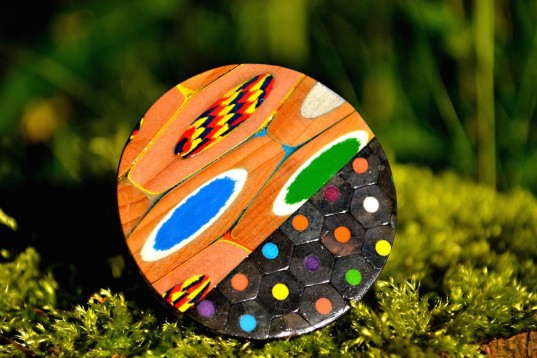 Being a university art student, Curlejová started crafting coloured pencil jewellery in 2010. Her crafted however didn't just start with coloured pencils as she also experimented with making jewellery from a variety of materials including metals and plexiglass. It was later on when she finally settled on using colored pencils as her primary material. A simple art piece is said to take approximately three days to complete, while the more complicated ones might take a week or more.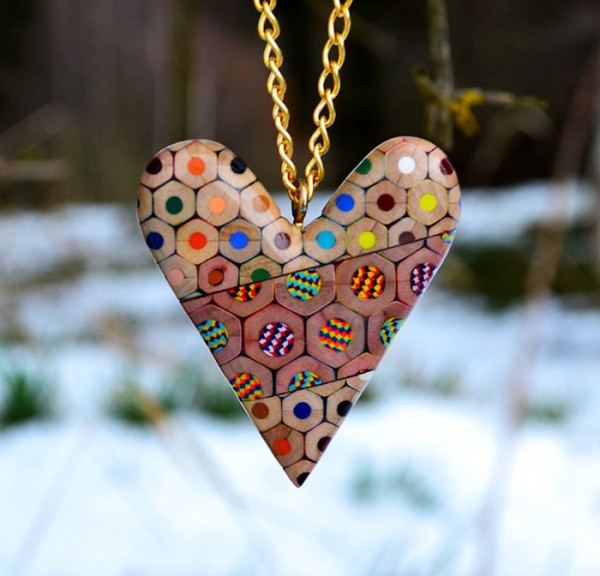 "Our jewelry are unique in the way we process pencils and we try to have world leadership especially because we do not use only [common] pencils," Curlejová said. "We use [special] editions [and] are still looking for new opportunities [to] buy pencils from all over the world."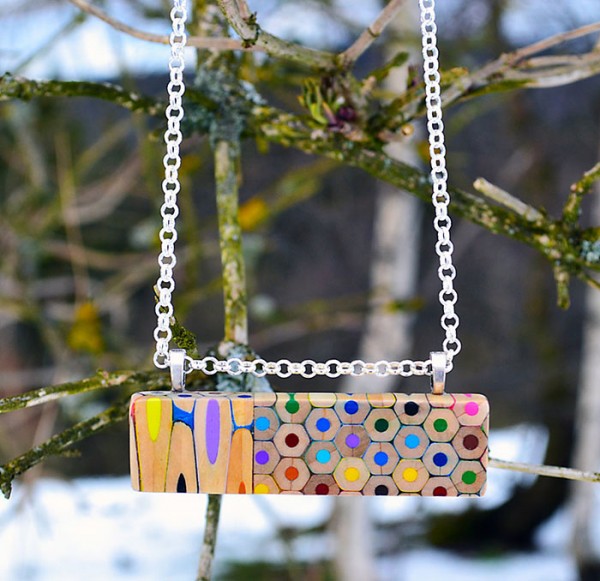 Curlejová has a special partnership with a Czech company called the KOH-I-NOOR HARDTMUTH, that manufactures a variety of quality colored pencils, including the jumbo multicolored pencils and special black-dyed pencils that ?urlejová likes to use in her jewelry.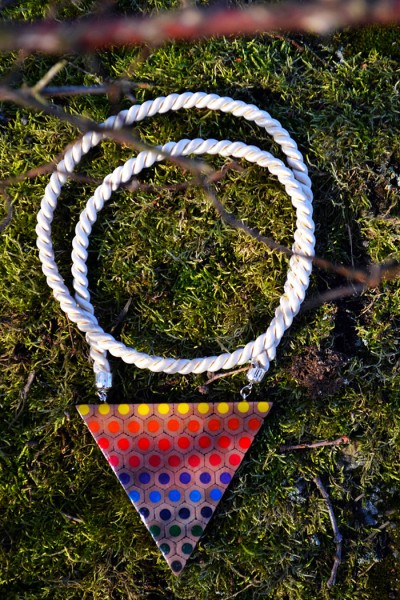 In the near future, she plans to launch a new collection of products that will not include just jewellery made from coloured pencils.