Self-Propelled Floating Island Kokomo Ailand Is The Sea's Ultimate Luxury Resort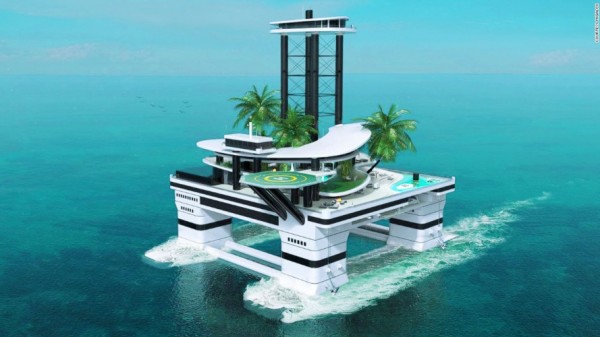 This floating private island designed by Migaloo is hands down one of the best luxury yachts ever created. Boasting features such as a penthouse, a jungle deck with a waterfall and even a shark-feeding station, the Kokomo Ailand is the first floating structure of its kind to move under its own power. According to the designers, the island can be customized to fit the client's needs. They also shared with CNN that clients around the world have already expressed their interest in having one of their own.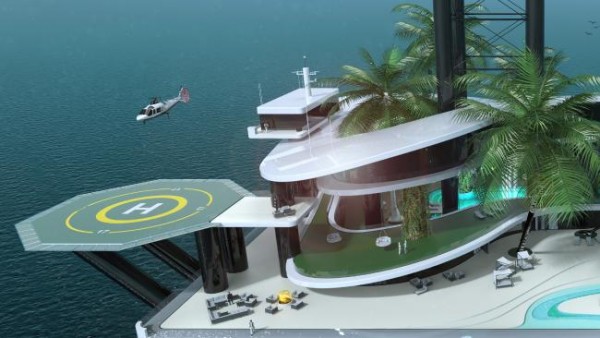 All the amenities of a typical land-based luxury resort are included on the Kokomo Ailand. This includes a spa, gym, beauty salons, swimming pool and garden areas. The penthouse deck is located 80 meters above the water and incorporates two elevators and a glass-bottomed hot tub. Just in case you want to be quickly transferred back to land or another flat, there is a helipad for your convenience.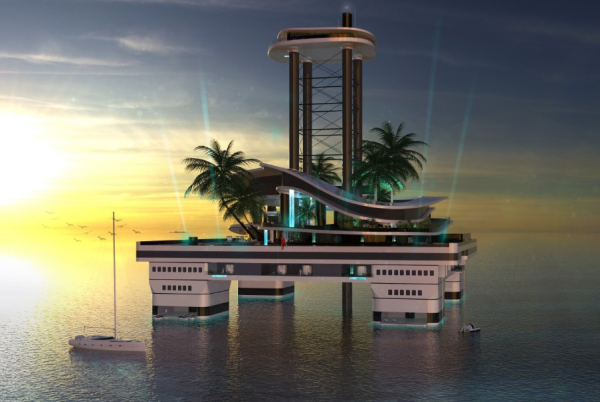 At the Monaco Yacht Show, the design was showcased and said to be based on Migaloo's proven technology and offers 360-degree views from the penthouse. Otherwise from your vacation home, the floating island could also function as a company headquarters, casino or a lair for the ultimate Bond villain.