New IAA Hybrid Car Concept By Mercedes-Benz Transform Upon Reaching High Speeds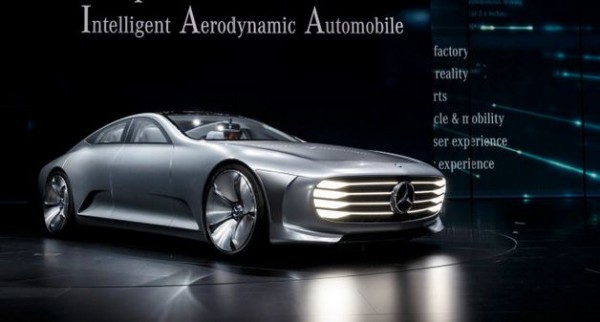 The world is being given a glimpse of the futuristic automobiles by Mercedes-Benz with their new Intelligent  Aerodynamic Automobile (IAA) at the 2015 Frankfurt Motor Show. The IAA concept boasts much more than just its CLS four-door coupe look as it has the ability to alter itself at speeds above 50 mph to become more aerodynamic.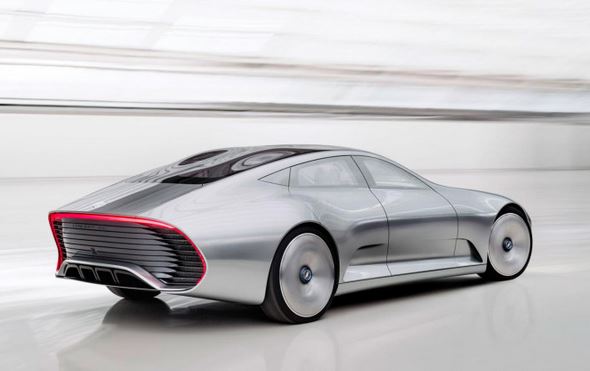 Designs of future Mercedes-Benz models such as the S-Class Sedan and CLS four-door coupe were previewed in the IAA concept. At the touch of a button or above 50 mph, the concept transforms from a sexy four-door coupe into an aerodynamic vehicle with an extremely low 0.19 coefficient of drag. While cars carrying the feature of raising their spoilers and other dynamic parts at a speed isn't a new thing, the concept of the IAA takes it a step further.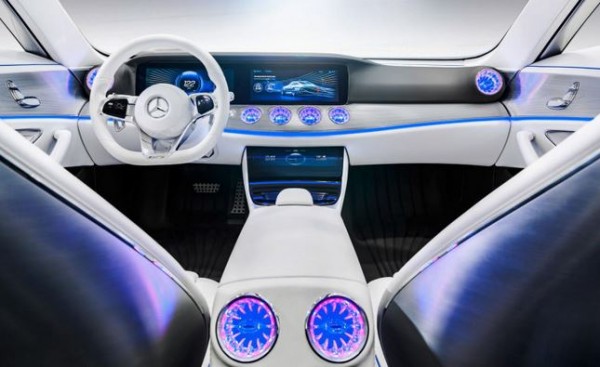 The IAA concept is made more dynamic as above 50 mph, several exterior changes take place, making room for more aerodynamic. This includes the flaps on the front bumper shifting outward to improve the airflow to wheels and the louver in the front bumper moving rearward to improve airflow to the underbody. In addition, the wheels transform as the five-spoke rims are filled to become flat discs. The rear is covered as an extension extends 15 inches to better optimize the airflow.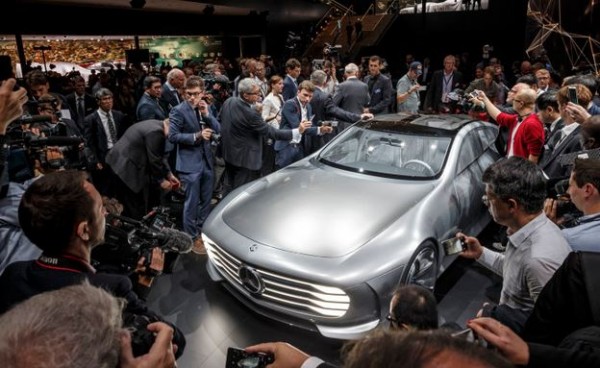 The Mercedes-Benz IAA concept is powered by a plug-in hybrid powertrain that generates 279 horsepower and can travel up to 41 miles in electric mode.