London Developers Reveals Plans To Build Suspended Glass Pool Between Two Apartments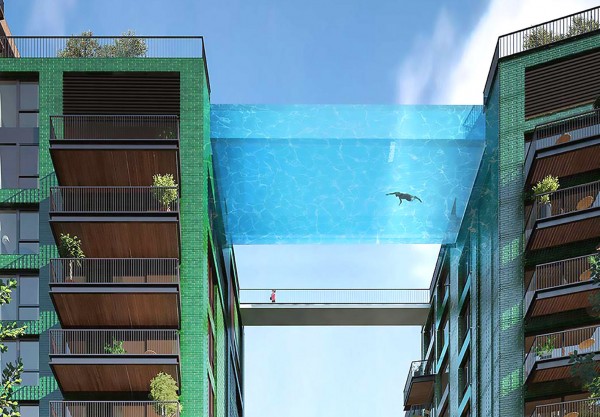 About 115 feet above the ground, a swimming pool will be linking a pair of luxury apartment blocks. The Thames-side development in Battersea called Embassy Gardens will be made up of around 2,000 homes including three-bedroom suites and penthouses starting at £602,000. The 'Sky Pool' is being developed by firms Ballymore and Eco World.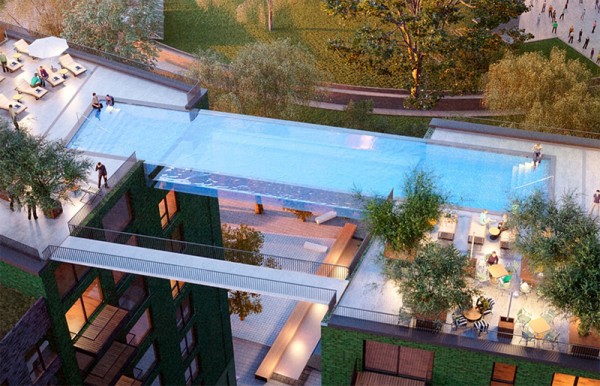 In an impression created by an artist, the swimming pool is measured to be 25 metres long, five metres wide and three metres deep with a transparent structure. The top of the two buildings will also feature a 'Sky Deck' that will include a spa, summer bar and Orangery for residents to relax. Residents will also be able to enjoy landscaped gardens, a riverfront walk threading between Embassy Gardens to Battersea Park, a boutique hotel and a number of bars, restaurants and shops.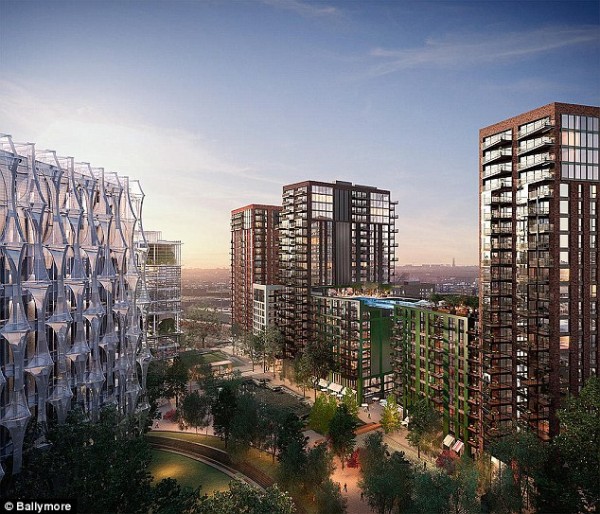 Chairman and CEO of Ballymore Group, Sean Mulryan, described the plans as "truly unique". He said: "My vision for the Sky Pool stemmed from a desire to push the boundaries in the capability of construction and engineering, I wanted to do something that had never been done before. At Ballymore we like to push the boundaries on all aspects of design, the Sky Pool's transparent structure is the result of significant advancements in technologies over the last decade. The experience of the pool will be truly unique, it will feel like floating through the air in central London."
With plans to be released to the market in September, the buildings linked by the pool are part of the second phase of development. Buyers will be able to move into the properties in 2018. Further details about the largest penthouses will soon be announced.