Lite-Brite Upgraded With New Board That Uses Color Changing Dials Instead Of Pegs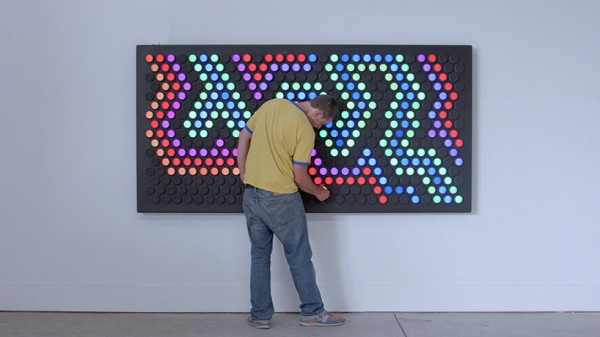 The Lite-Brite by Hasbro is one of those brilliant simple toys that has endured the changes of time. This new giant Everbright board takes the colorful toy a bit further, from being just a toy to being a possible office tool or decorating device for different occasions at different locations. It replaces those colored plastic pegs with dials that can reproduce any color you can imagine.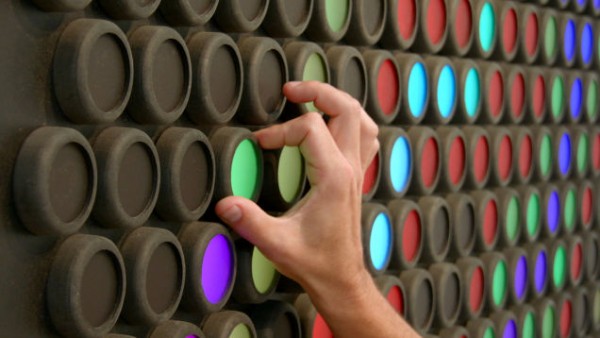 The Everbright created by San Francisco's Hero Design was designed to help boost workplace productivity through creativity, unlike the more common office distractions like ping-pong or pool tables. As a dial is rotated they slowly morph through millions of different hues that are projected with multi-colored LEDs.
Everbright from Romy Randev on Vimeo.
The board can also go into a screensaver mode where a couple of animations with play when it's not being used. In addition to being used as a creative toy, your company's logo or a pixilated version of famous art could be placed on the board.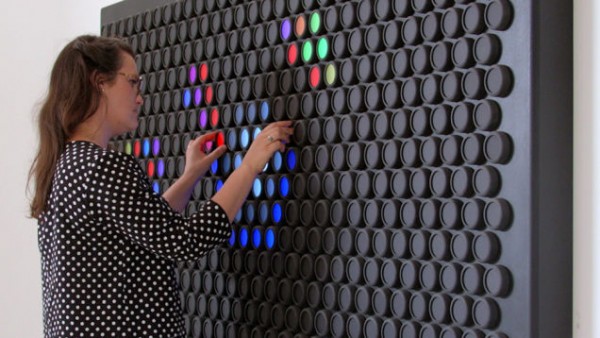 While the original Lite-Brite toy can still be bought $20, the standard version of the Everbright comes with 464 colored dials and a price tag of $25,000. There is also a bigger version that has 928 dials and sells for $50,000 and a compact 232 dial option for $14,000, which might still be pricey for being installed in your home. But, if you are a start-up, the Everlight board will be a cool thing to put up in your office to make it look hip.