Couple With No Kids Cutely Twists Newborn Photoshoot By Doing It With Their Dog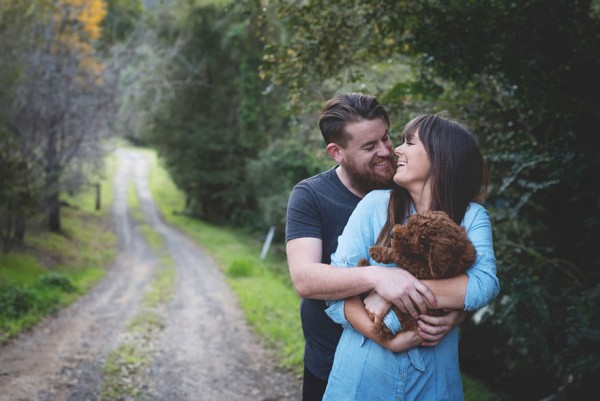 Babies are sweet bundles of joy, something that many people from all parts of the world share in saying. While having a newborn in your life can mean lots of joy, it's not so much of fun when the baby happens to com around at the wrong time and by this I mean probably when you're still in school, or you're not financially stable. So many things can go wrong when you are not ready to have a newborn in your life. This young Australian couple who are having problems with getting everyone to lay off rushing them to have children decided to do something cool about it.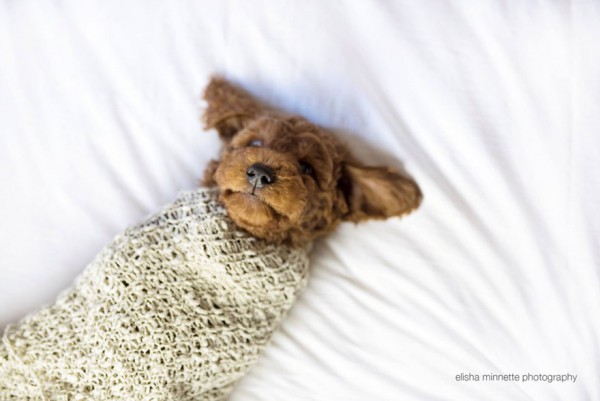 Abby Lee and Matt Kay are having problems with trying to convince their parents that the time for them to have babies just hasn't come. They decided to go ahead with everything and added one more to the family and even celebrated it with a newborn photoshoot…. but the surprise when Matt and Abby announced that they were going to be adding a new member to the family, just wasn't what their parents expected. The new member of the family happens to be an adorable groodle (a cross between a poodle and a golden retriever) named Humphry. A bit too furry to be a baby, but happens to be the perfect 'baby solution' for the young couple.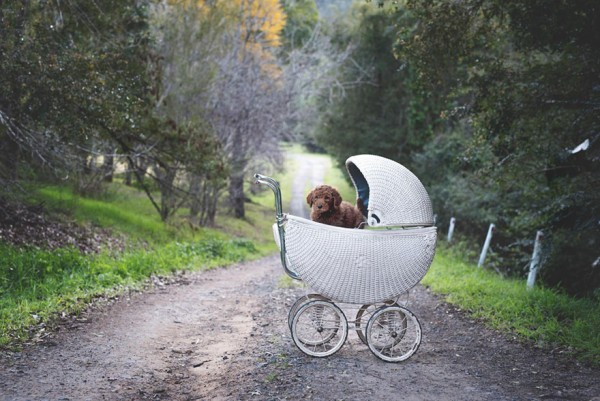 As the couple drove home from the breeder where they picked up Humphry, they met a photographer named Elisha Minette, who happens to be the person that came up with the whole idea to do the furry photoshoot.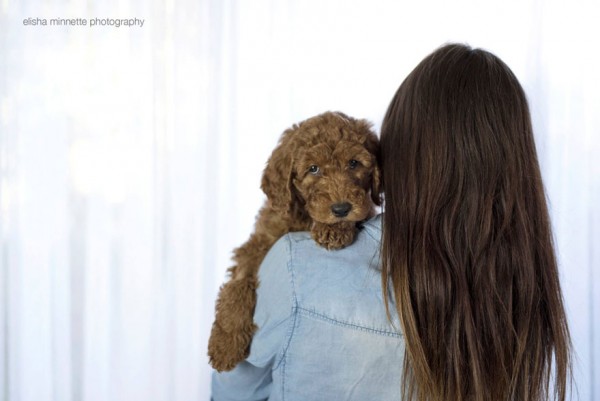 "We did this shoot just for a little bit of humour between ourselves, as well as for those that share the same sense of humour as us. Everything went so smoothly. The pup was enjoying every second of it," said Minette to Buzzfeed. "I think everyone will be seeing a lot more of Humphry in the future!"
Check out more of the cute newborn family photos below.