These "Shopping Tips" Left In A Grocery Store By A Guy Will Surely Make Your Day
As a part of his Obvious Plant series, comedian Jeff Wysaski took on another prank at a grocery store. This series is not only very hilarious, but it will definitely make things more interesting for shoppers as they are ultimately pointless tips.
With his previous antics being featured in a pet shop and also along a series of self-help books and book sections in a book shop, Wysaski's latest antics involved him amusingly trying to convince buyers to incite lightsaber battles with baguettes. He then advised them to not pour Red Bull on pigeons.
Check out ten (10) of Wysaski's shopping tips below.
1. A tip for those of us who always struggle to find a way to enjoy our bag of chips without disturbance.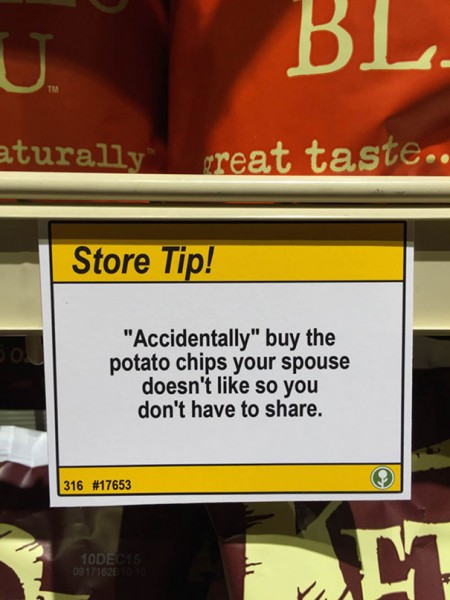 2. A tip for those of us who are going through some emotional turmoil.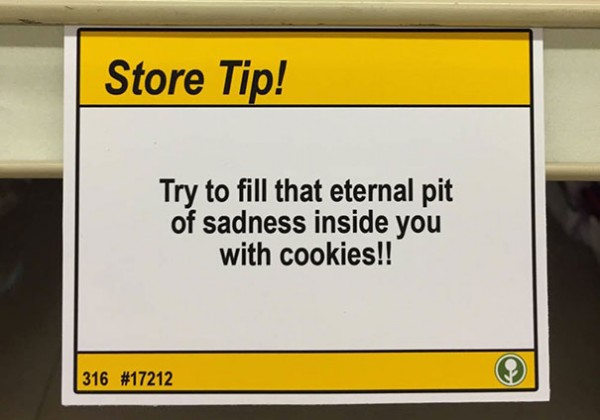 3. A tip for those of us who are looking to have some weird fun.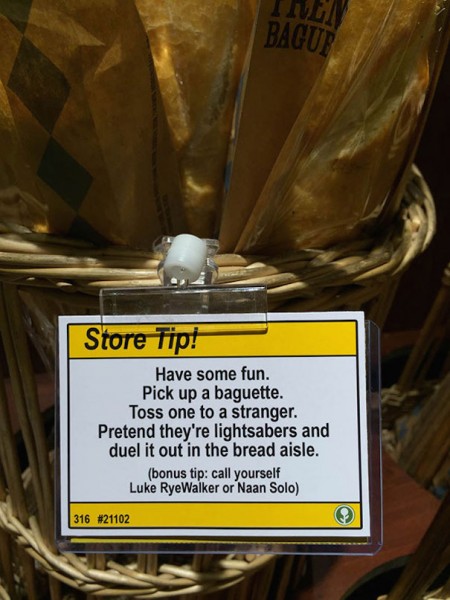 4. A tip for those of us who are having trouble with finding a girlfriend/ boyfriend.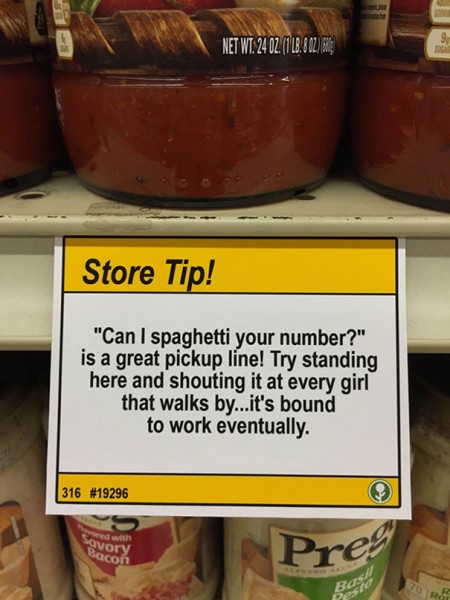 5. Want to make your breakfast of pancakes a little more 'metal'?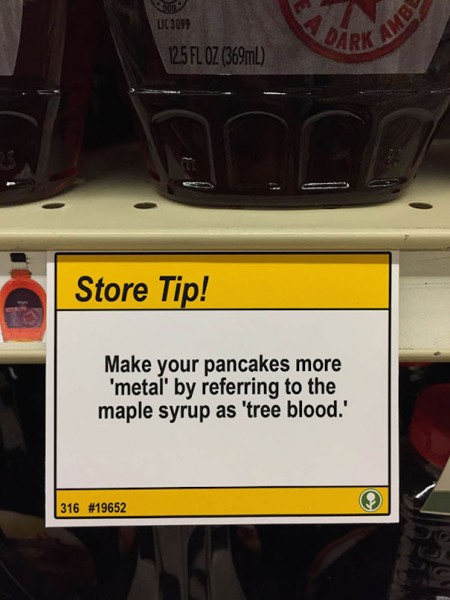 6. A tip for keeping warm in the cold, cold freezer isle.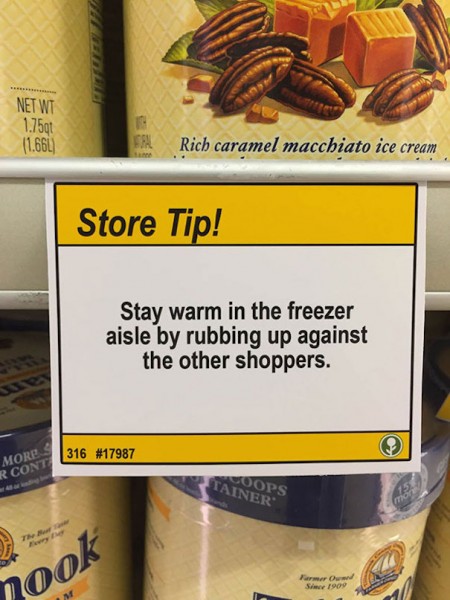 7. A tip for those of us who want to be chased by the security guard and lose some extra weight.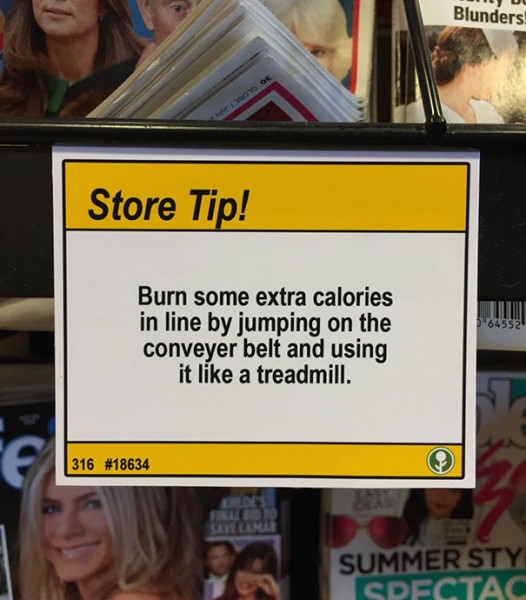 8. Be sure to make use of the free therapy sessions.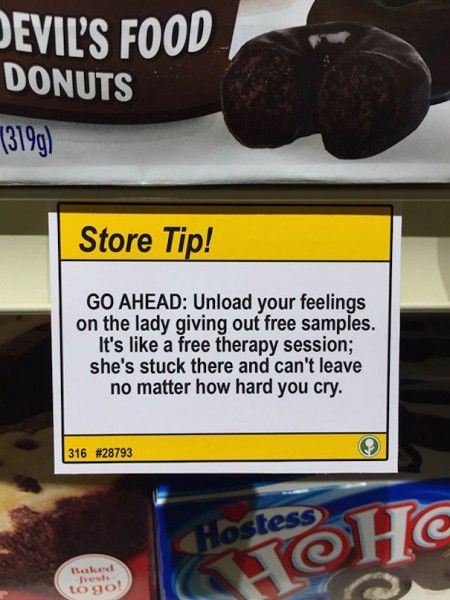 9. A tip for those of us growing-up.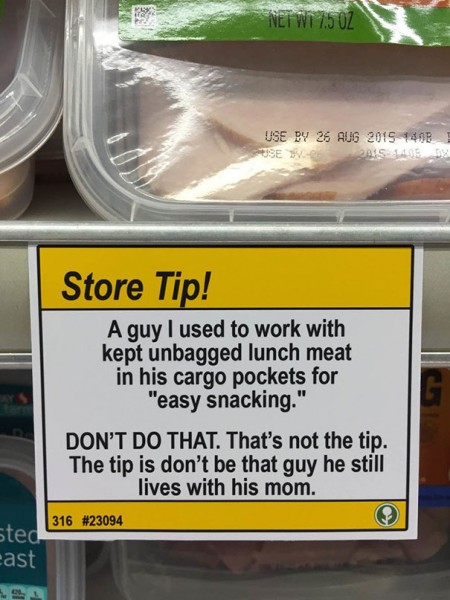 10. A tip for those of us who might want to do something better to do with our Red Bull drinks.