Brilliant Architecture Student Creates Airport Design Concept Above A City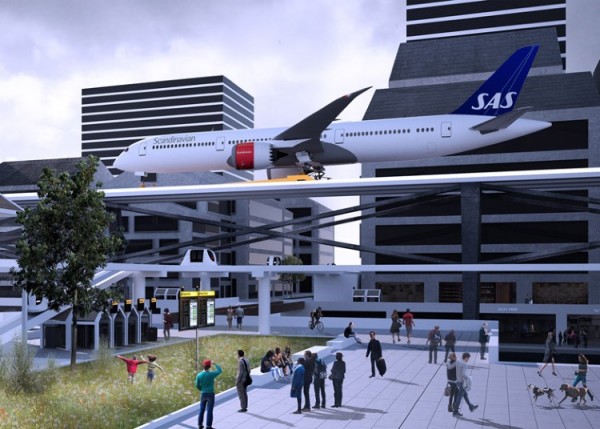 While there are some very distinctive and unusual airports around the world, I'm pretty sure there is none quite like this concept airport by Alex Sutton. A major part of its plan is to put the airport and its runways above the streets. As part of his project for his final year at the London architectural school, Sutton definitely showed that he wanted to end his year with a bang.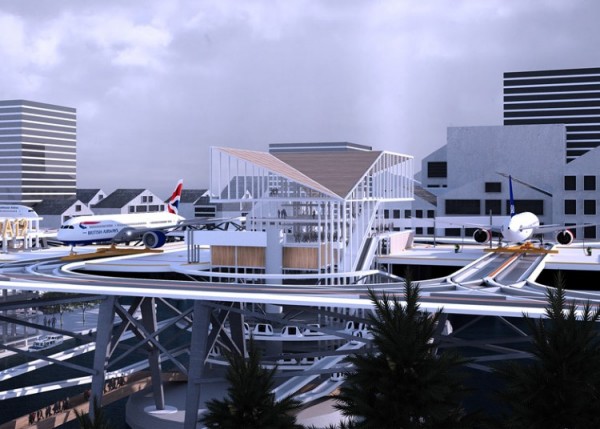 Sutton dreamed up this concept when the Bartlett School of Architecture asked their students to come up with a utopian dream for the Unit 16 final project. Instead of sticking with the traditional structures and platforms, Sutton created his design to feature runways that are located high above a city, and loop around existing buildings and go over walkways and the wide streets.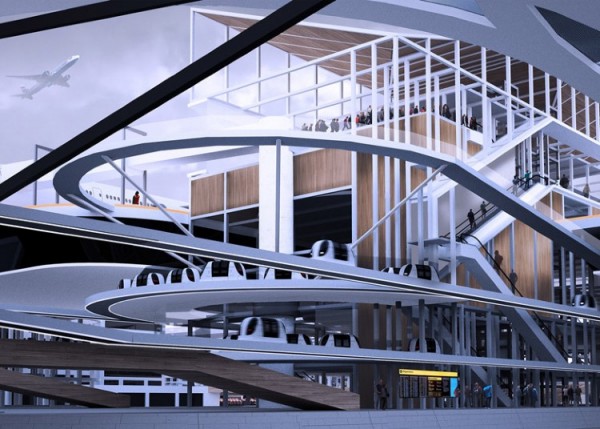 Passengers are taken to the aircrafts by a 'Personal Rapid Transport system', which involves a series of pods which run along the rails of the runway, taking passengers to the gates of the aircrafts. Managing your luggage would also be much easier as there would be a self-service baggage kiosk which will allow you to tag and drop your bags off.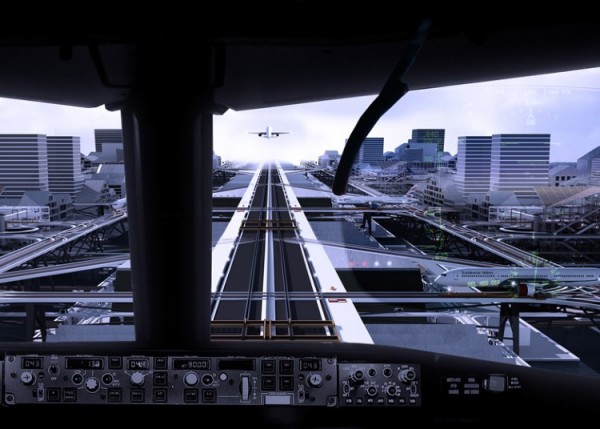 The designing of airports such as this, are not left unachievable as developments that are being made in aviation will clear the way for new architectural opportunities. There is then a better relationship between the passengers, the airport and the city. In addition to saving space, the airport being above the ground will help with reducing emissions and the amount of noise created from planes coming in and going out.