World's First Floating, Water-Filtering Pool Will Arrive In New York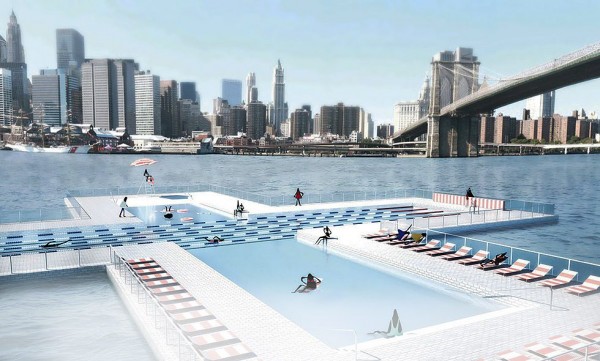 As they close in on their dream to build a plus-shaped swimming pool that would allow New Yorkers to swim in cleaned-up river water,+POOL is now thinking about the possible locations for their new project 'the world's first floating, water-filtering pool'.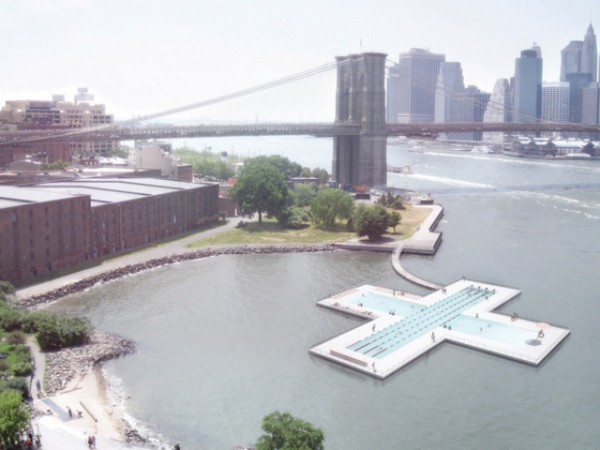 The first water-filtering pool which should appear in New York will employ a very special filtration system that is developed by +POOL. Arranged in a plus shape, the swimming hole would include four pools: a dedicated kids area, a sports pool, one for swimming laps, and one just for lounging. In addition to the location in Queen's, New York, +POOL is looking at a total of 10 locations across the city including Busch Terminal Parl, Brookyln Bridge Park, Domino Sugar Factory, Governors Island, Hudson River Park, St. George and Transmitter Park.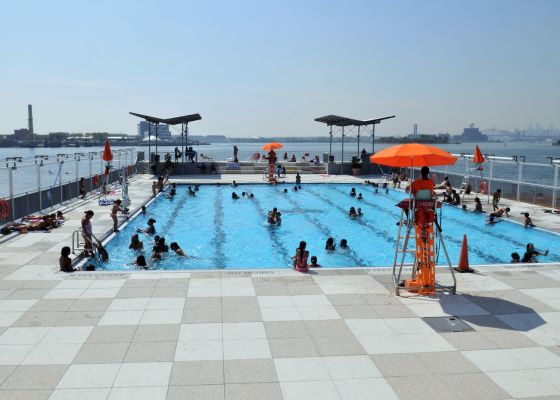 An idealistic feature of the ingenious pool is that its walls would be able to skim out bacteria, contaminants, and even odors from the river water in order to create a serene environment. Before placing the water-filtering pool in a location, +POOL reps have to conduct water quality tests at the various potential sites to determine which area is best suited for the capabilities of the filters. In other words, they seek to determine where the water may be dirty but not too dirty to become a cool new swimming spot.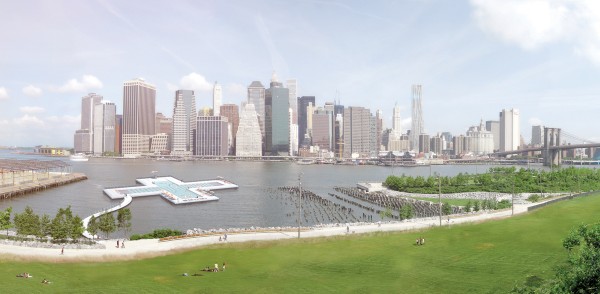 The pool company shares that it hopes to identify their target location by the end of this year.