Dubai Looking To Make Beaches Smart With Their Electronic Palm Tree 'Smart Palm'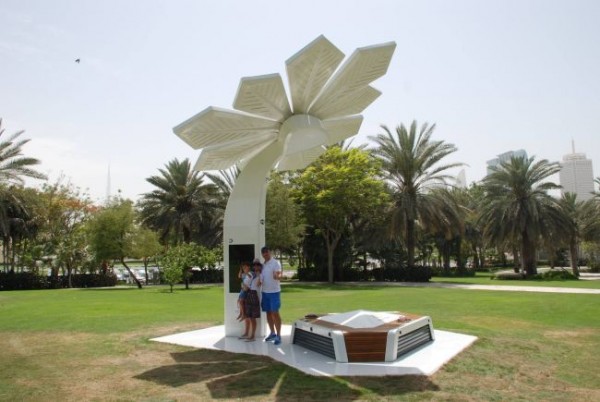 When it comes to mastering engineering and design feats, the city of Dubai is no stranger to that. The country aims to boost its tourism and in a recent announcement, they will soon be equipping their beaches with 'smart palm trees'. These Smart Palms will provide high speed Wi-Fi for free along with up-to-date weather information and charging stations for devices, for beach goers.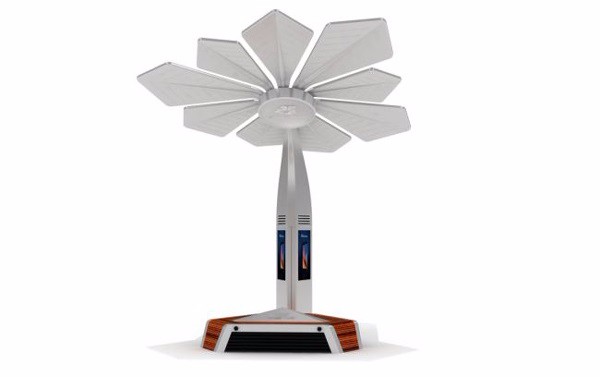 A total of 103 Smart Palms will be installed on all of the public beaches in Dubai by the end of this year. The Smart Palm is said to be an electronic palm tree that not only provides a cool shade but also smart services for people hanging out on the beach. The trees will also feature seating along with tables for beach goers, multimedia displays, public announcement system and a touchscreen that will show information such as the facts about Dubai along with the beach. Other information that will be provided includes the sea condition, the amenities in the region and contacts for transportation.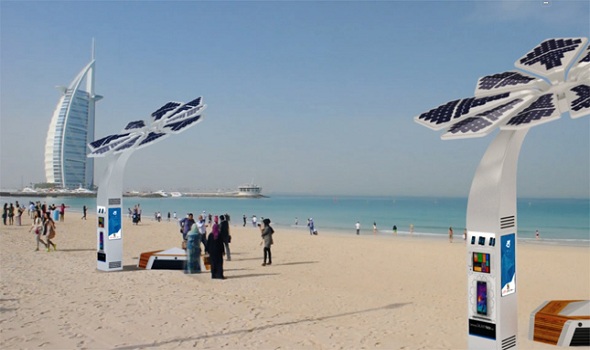 The six meter high Smart palms take on the exact look of a date palm tree. One of the palm trees is said to be able to offer support for 50 users at any one time. The trees are monitored 24/7 with a central control centre that they are linked up to. The palms will feature an emergency button along with a CCTV infrared camera that will offer a 360 degrees view. They are also self-sufficient as they have a mono crystal solar panel which provides as much as 21% efficiency.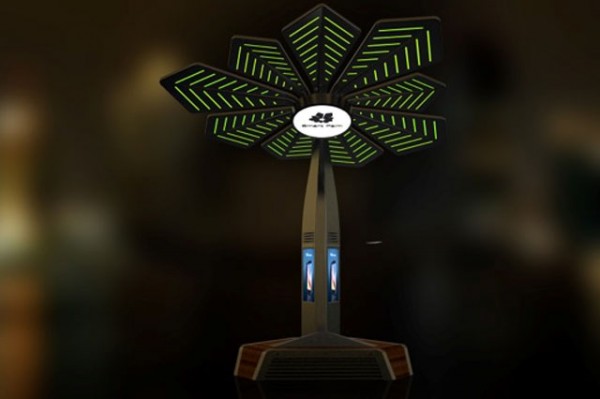 The leaves of the Smart Palm are fitted with photovoltaic panels that provide all the power for the palm. Each of the smart palm trees can support charging for up to eight mobile phone chargers to charge your devices while you relax. They are also capable of charging smartphones up to 2.5 times faster than regular speed.