Trash On Streets Is Now A Beautiful Thing Thanks To Street Art By Bordalo II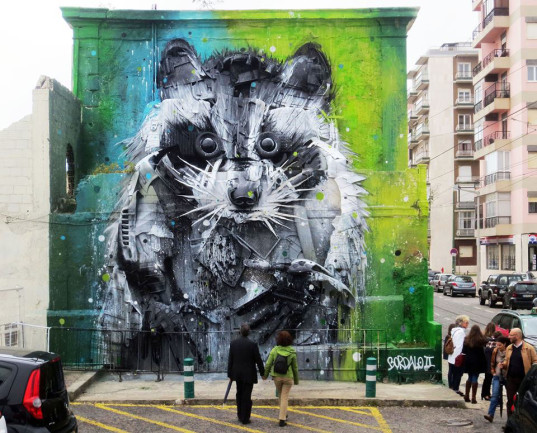 Using his fantastic street-art skills and rubbish, this Portuguese street artist tackles pollution in urban areas. Artur Bordalo, a.k.a. Bordalo II, is turning burnt aluminium cans, old tires, scrap wood and discarded appliances into colorful animals to add a dash of colour to dull city corners. Inventing a brand new dimension to old rubbish by diverting garbage from landfills, the creatures created are looking curious, very vivid and tactile.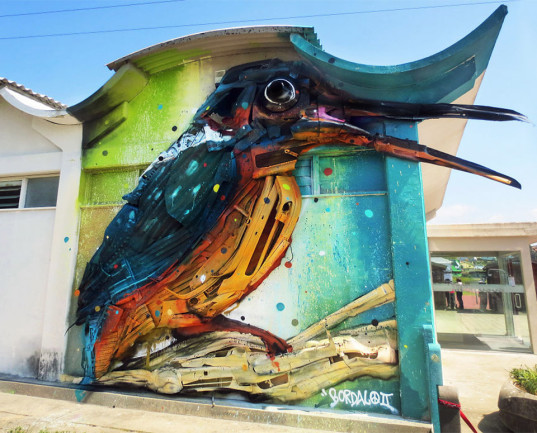 In his hometown, Lisbon, Bordarlo II's amazing creatures can be found on many corners. In addition to his aim to bring beauty to the environment, he says that the curious rabbits, toucans, raccoons and even feathered humming birds that he has built were also meant to raise awareness on the amount of stuff we throw away. His project is rather unique as he combines fun painting and sculpting with his love to advocate for the bar against pollution. He in the process renders urban art a new dimension.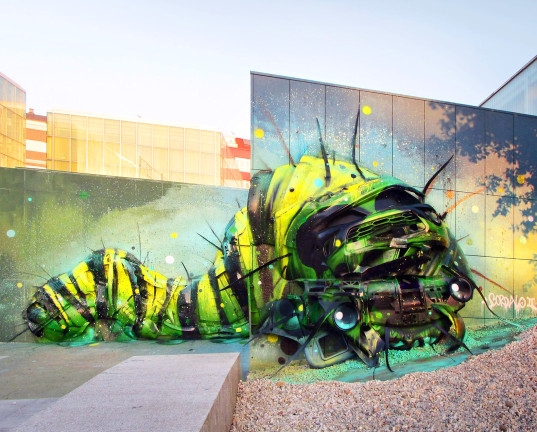 To create these wonderful sculptures, Bordalo II says that he collects cans, car tires, computer parts, wood, appliances and other discarded stuff from wasteland, abandoned factories and dirty places around town. His original technique includes sticking rubbish pieces to a wall as a collage, in the shape of an animal, then spraying some paint to complete the piece. Demonstrating that one man's trash is another man's art, this Portuguese street-artist helps with both, recycling and decorating sad urban landscapes.