Dog Calms Owner Down As She Has A Violent Breakdown From Asperger's Syndrome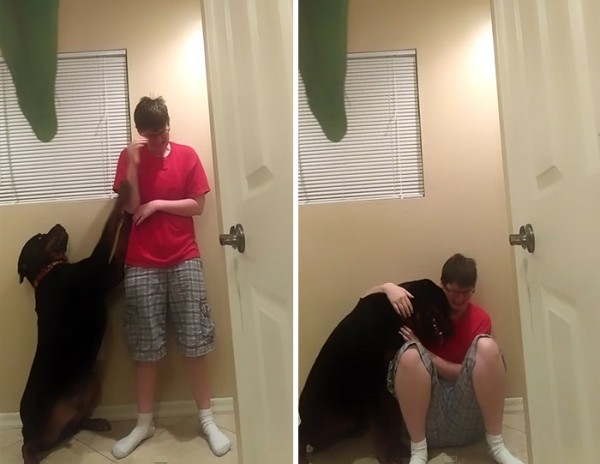 If we were to create a list of the most beautiful creatures that God has made, it would come as no surprise that dogs would be in the top 5 of that list. What however still comes surprising to me, even up to this day, is their ability to be able to be man's best friend even though they cannot understand most of what we say and make an impact in so many people's lives. I'm starting to think that everybody will need a dog at some point in their life as most of the times we hear of stories about them, they are always said to be the only friend and help that a person has.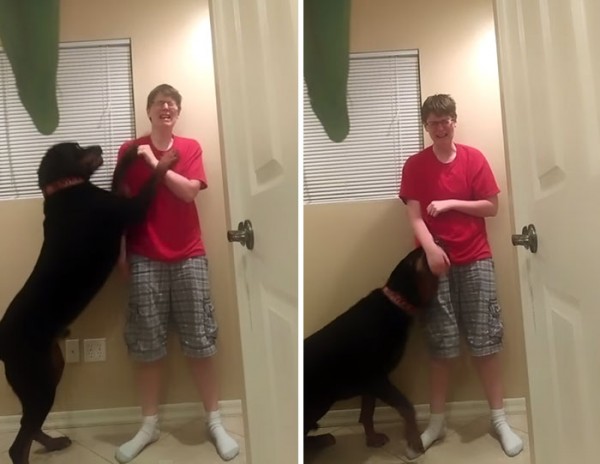 In this latest story, a dog helped a sickly woman living in Tempe by interrupting her violent Asperger's meltdown. The video moment which was recorded shows the dog trying to prevent her from harming herself as she broke down. It was in 2013 when the Arizona residing 24-year-old female, Danielle Jacobs, was diagnosed with Asperger's Syndrome.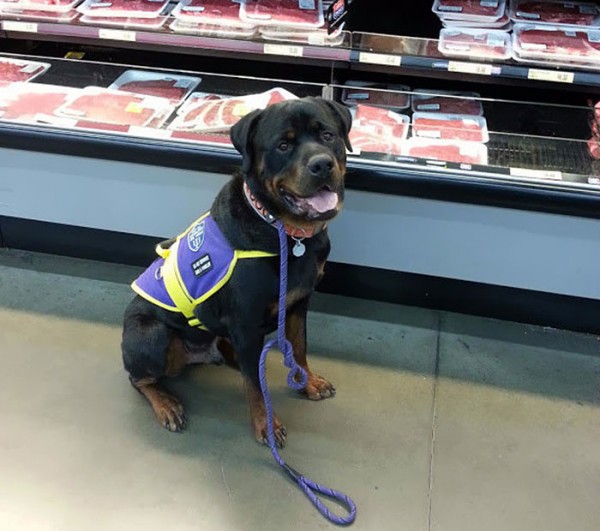 With only her Rottweiler named Samson around to help her stop self-harming, she began training him when he was 4-years-old. He subsequently passed his his CGC, CGCA, and PAT. To raise an awareness about her disorder, she posted the video that was recorded of a moment when she had a meltdown.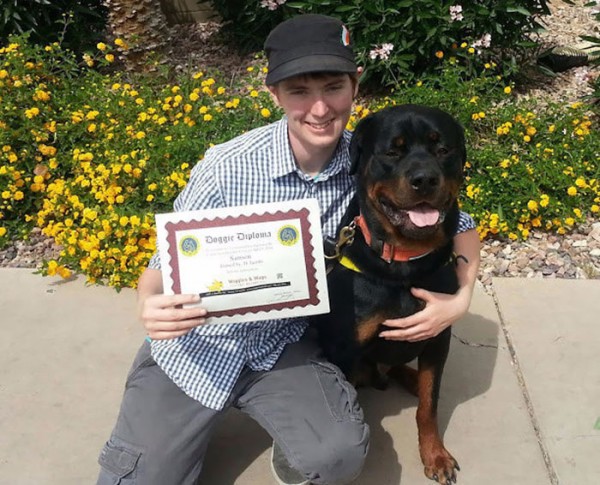 "This is what having aspergers is like," Jacobs writes on YouTube. "This is what's considered a meltdown…I trained him to alert to depressive episodes and self harm not both but he alerted." Elsewhere she recounts an analogy, "people with Asperger's or autism are like a computer. There's too much input not enough output – [you] lose power and crash."
According to the DSM-5, Asperger's is an autism spectrum disorder. Samson was adopted from the HALO animal rescue in Phoenix.
The full video can be watched below.