Have Your Own Flaming Rock Concert In Your Room With 'Sound Torch'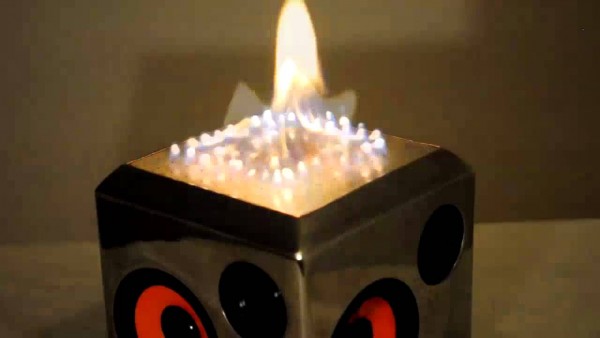 Have you ever dreamt of having your own rock concert in your living room? Maybe, just maybe, that will be possible with this new speaker that offers the flaming effect. The Sound Torch is a Bluetooth speaker that sets your music on fire with its built-in pyro board, offering a unique visual experience. The visuals of the fire is also made cool as its formation is dependent on the type of music you are playing.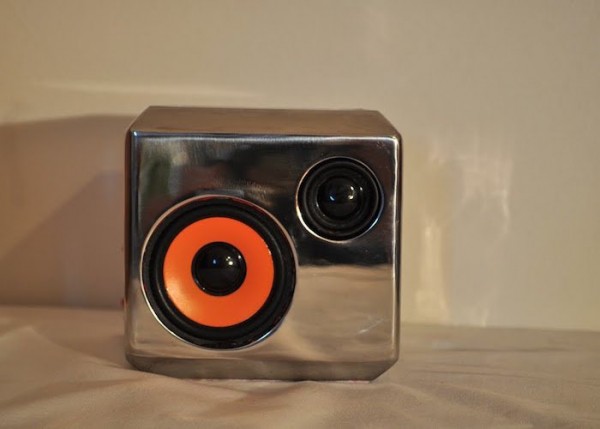 The pyro board that is atop the speaker has small holes and gas is delivered through them to create flames with the sound waves coming from the music creating levels of activity that are high or low. The strength of the gas being spread through the holes is therefore determined by the activity levels of the music as the flames will look as though they are dancing along in time to the music that is being played.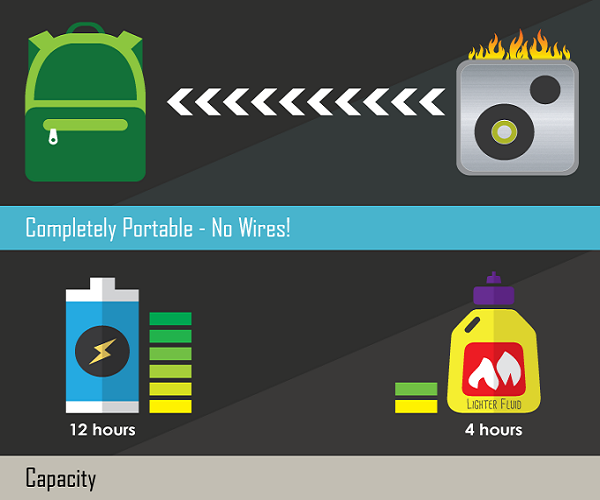 The Sound Torch can be connected to any audio device via Bluetooth and it comes with a battery that is said to last for up to 12 hours on a full charge. The pyro board is powered by lighter fluid and this has a capacity of 4 hours and then it needs to be filled up again. The smartphone app that works with the device allows you to interact with the board directly. With this app, you can also send out flames even when there is no music being played.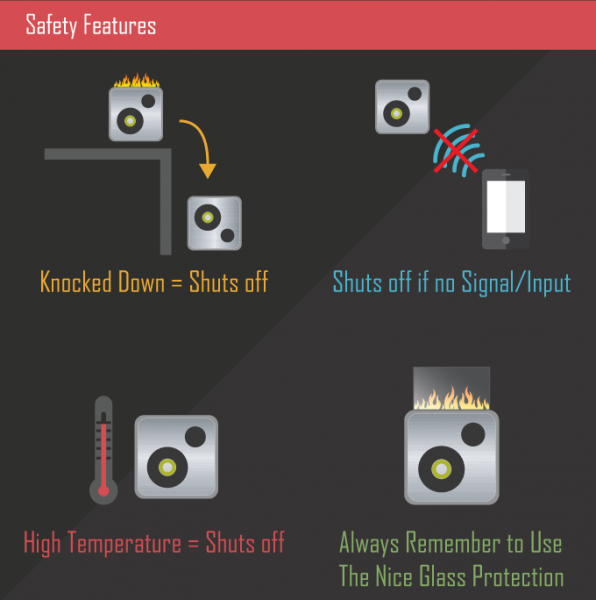 As the Sound Torch emits real flames, it comes with safety features and is only for people over the age of 18. One of the safety features aims to protect the from become overheated as it will shut off if the temperature begins to rise. It will also shut off if no input has been detected or the speaker gets knocked off a high surface.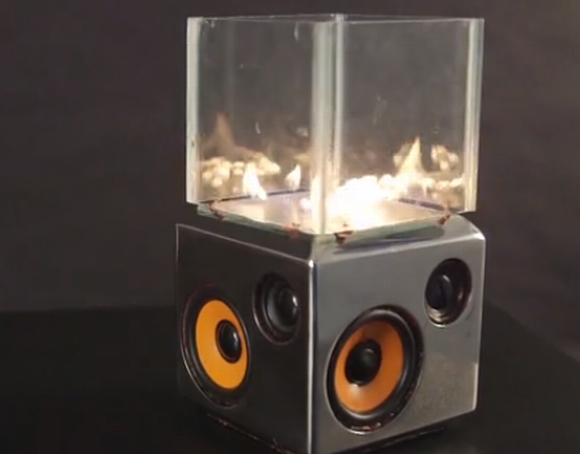 Currently, the device is on Kickstarter as the developers are hoping to raise US$30,000 for its production. You can get your own Sound Torch by pledging $160.