500,000 LEGO Bricks = An Epic Model Of Star Wars: Episode IV – A New Hope's 'Death Star'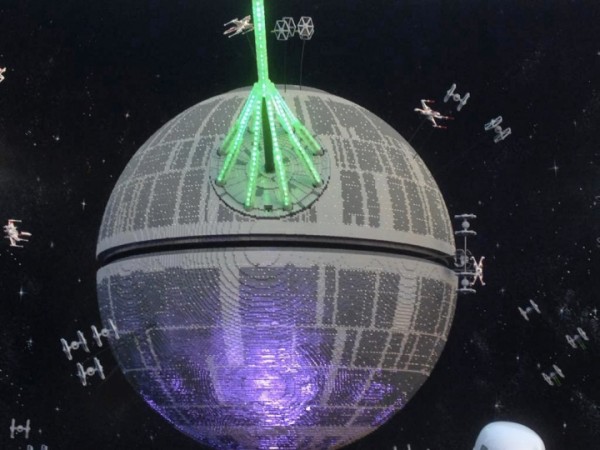 The proportions of the galactic planet-destroying superweapon called Death Star that appears in 'Star Wars: Episode IV – A New Hope' is so incredible that even in real life and in a much smaller size than seen in the movie, it looks awesome.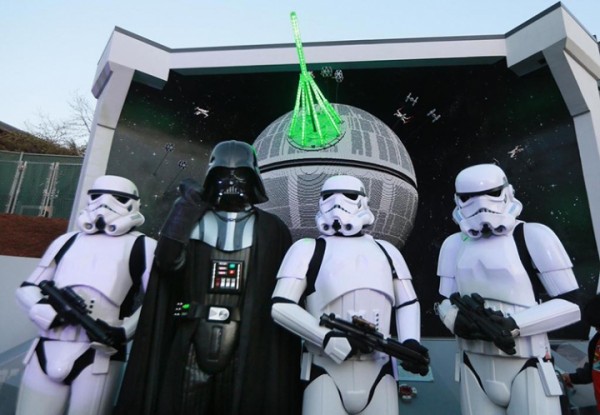 In a video that was recently released on Youtube, the opening of the Death Star replica at the Legoland park in the American state of California was covered. The footage shared that the movie architectural wonder was reproduced using over 500,000 LEGO bricks, and it stands at about four meters tall and weighs over 860 kilograms.
Similar to the superweapon in the original film, the model has a green laser. In an attempt to recreate the classic battle that culminated in the destruction of the artificial satellite, an outerspace background that features miniature ships was placed behind the model. The entire mass of the sphere is absolutely impressive as the interior and exterior is extremely detailed to ensure that it doesn't just look like a massive ball of LEGO.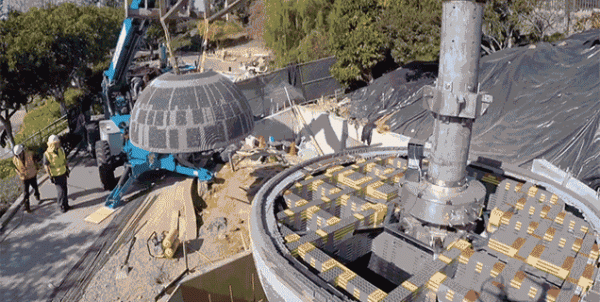 "The LEGO Death Star is designed from the version featured in 'Star Wars Episode IV: A New Hope,'" a news release shared. "The new model display also features the famous trench run scene where Luke Skywalker maneuvered his X-wing fighter through the combat zone to destroy the Death Star. Below the LEGO Death Star, guests are invited to use their imaginations to construct their own LEGO starships at building stations, while LEGO X-Wings, Tie Fighters and Y-Wings circle overhead."