The World's First Smart Trash Bin 'Bruno' Doubles As A Vaccum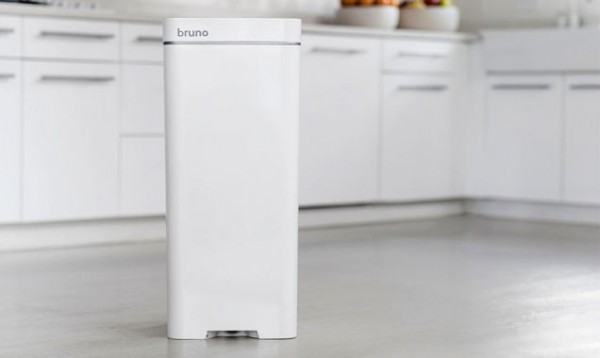 Based on what I know, the most terrible part of cleaning is the dust. When we dust the dirt particles become agitated and in effect makes us agitated as they get up into our nostrils. Sweeping can also be a bother, especially the part where we have to bend down and sweep the dust into a pan to then put it in the bin. But, if we should dream up a technological way to get this done, what would you think of? This new 'smart bin' is definitely the answer. Said to be the first internet connected combined kitchen bin and vacuum cleaner, the Bruno Smartcan is able to suck up dust and debris from the floor when it has sensed when you have swept towards it.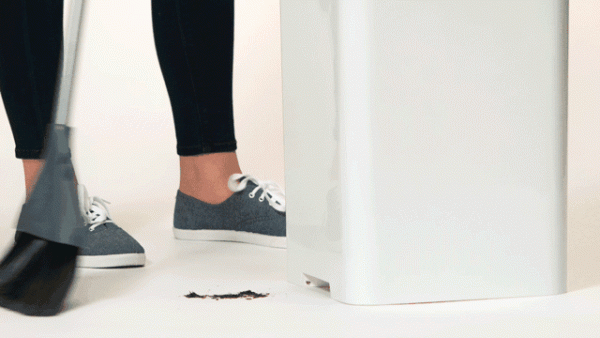 The Bruno features a motion sensitive hands-free lid that opens automatically, a capacity of 59 litres (13 gallons) and has an integrated bag dispenser that sends alerts to your smartphone when it is low on bags. It will also send you a notification when it is time to take out the trash. The bin is able to clean up dog hair, spilt breakfast cereals and food crumbs.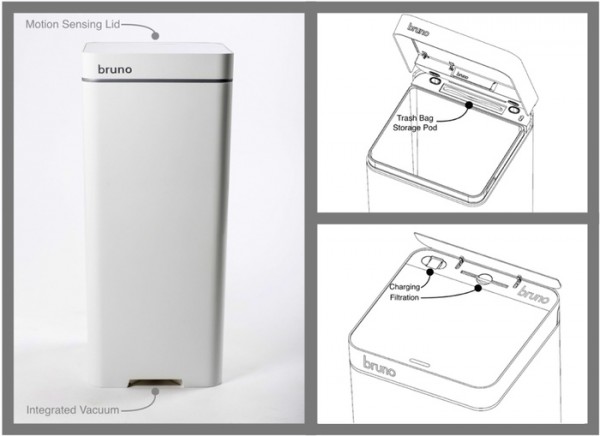 Inventors Jim Howard and Lori Montag, from Tulsa, Oklahoma said, "Bruno and its patents pending technologies have been many months in the making. The powerful vortex vacuum feature will deliver every dog hair, cheerio and grain of dirt directly into the trash bag. No more stopping, no more scooping, just place the broom in front of the vacuum inlet to start the suction and Bruno will do the rest."

On their Kickstarter page that seeks crowd funding, they also shared that the 'smartcan' can run for 30 days on its battery before needing to be charged. In order to charge it, there is an extendible recharging chord that can be found into a flip up section that is behind the main lid. You can pre-order your own Bruno Smartcan via Kickstarter here. Shipping is expected to begin in October.