Check Out This Cool 3-Printed Violin From The Future!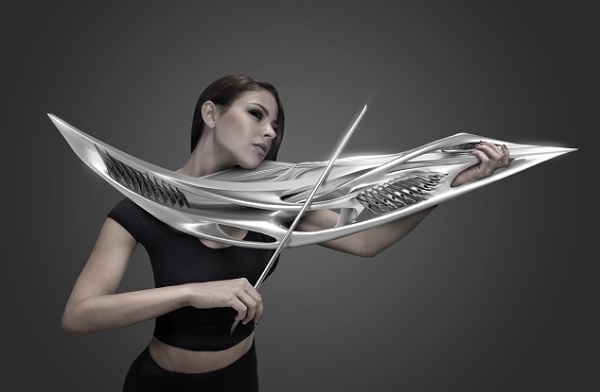 Recently, some architects unveiled a 3D-printed instrument that looks exactly like it was taken as a souvenir after a visit to the future. At the 3D Print Design Show that was held at the Jacob Javits Center in New York from April 16 to April 17, MONAD Studio's Eric Goldemberg and Veronica Zalcberg took the time to display their product designing and art installation skills even though they were know for their cutting-edge architecture. The piece was named the 2-string Piezoelectric Violin.
In collaboration with musician Scott F. Hall, the duo designed the radical instrument to enable it to have the functionalities and ergonomics of the classic violin but have a distinct character. This was accomplished by using the methods and materials of 3D-printing to form it.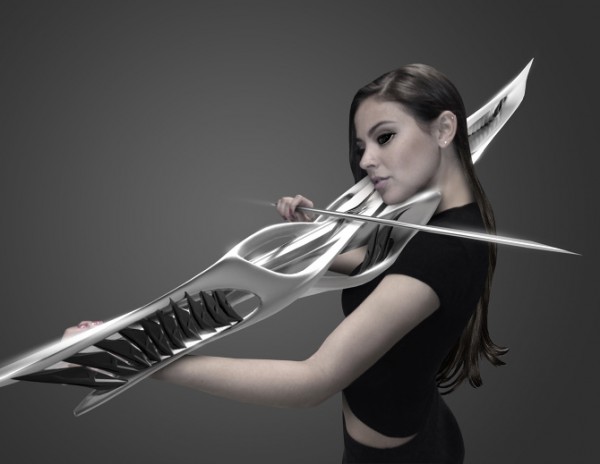 "Our desire to create unusual instruments emerged when we realized the aesthetic and technical issues we were facing as architects did not differ much from those of musicians and composers," Goldemberg said.
Alongside four other instruments which were also displayed – a cello, a monobarasitar, a small didgeridoo, and a hornucopia (otherwise known as a large didgeridoo), he and Zalcberg became interested in exploring a new concept for instruments such as the violin. The five instruments were also played live throughout the days of the conference by three performers.
"Innovation in instrument design is a balancing act of paying homage to history and tradition while at the same time looking forward boldly into the future," Goldemberg said.