Artist Transforms Old Computer Components Into Beautiful Winged Insect Sculptures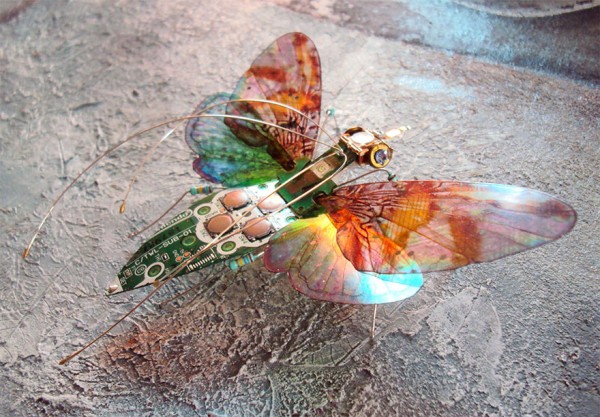 The modern-day definition of artistic is being able to take anything such as trash, scrap metal, and even the tools that we use everyday, to make something beautiful. As technology continues to improve and all consumers continue to change their devices for the upgraded version and therefore discarding their old stuff, some of us try to find ways to recycle the parts of the electronics. Artists like Julie Alice Chappell try to take those materials that were rendered obsolete to create beautiful sculptures that many of us would be stunned about.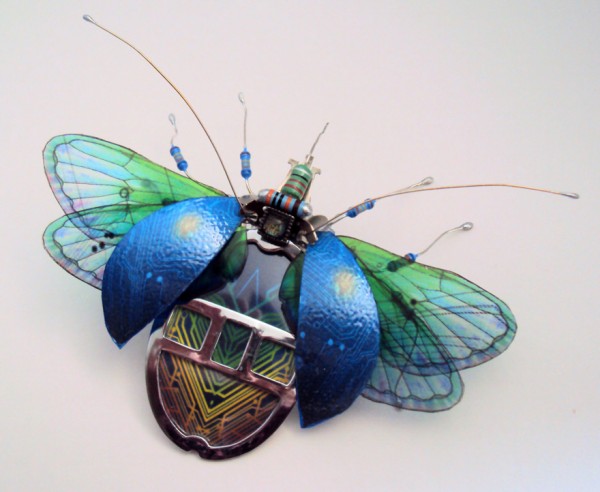 Based in UK, Chappell goes around collecting pieces of electronic gadgets that were thrown out to take home and weld together, and turn them into into gorgeous recycled art. Her latest series called "Computer Component Bugs" makes use of old computer circuit boards and electronics, working them into beautiful winged insects.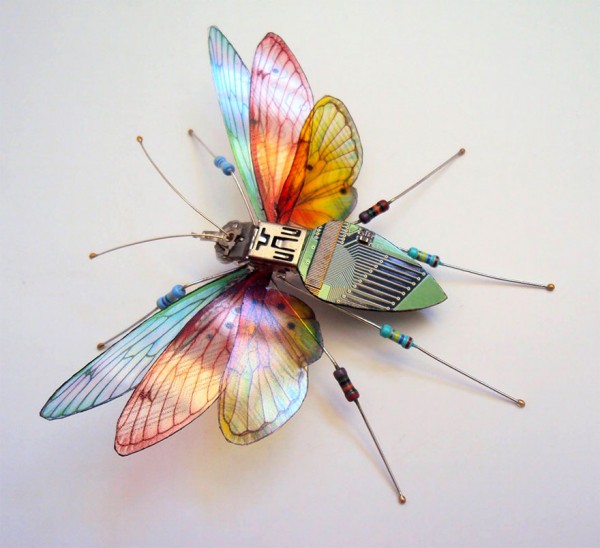 "With all their tiny components, complex circuitry and bright metallic colours, I cannot help but compare them to the detailed patterns we see when we look at nature up close," Chappell expressed via an article on Permaculture.co.uk. "I view the miniature circuit boards with the same curiosity and amazement as I view the natural world."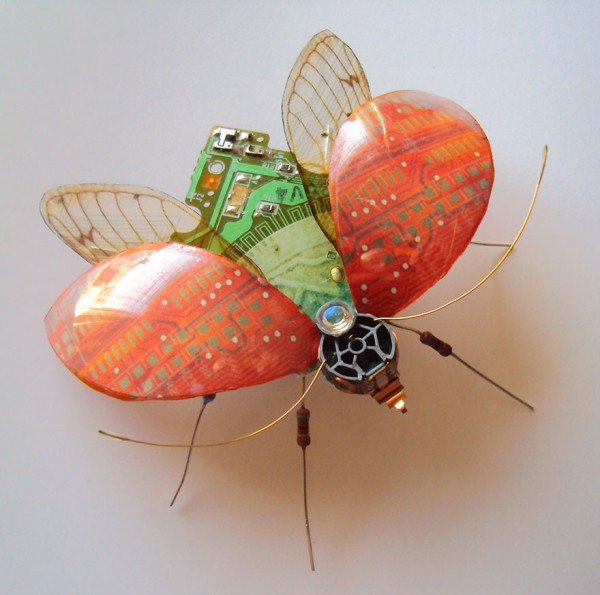 Being an environmentally minded artist, Chappell says her work aims to transform "discarded and often environmentally dangerous materials to create something new and precious, keeping the art sympathetic to current environmental issues whilst developing an original making process."