Google Purchases Dubai's "The World" To Re-Shape It Into Their Logo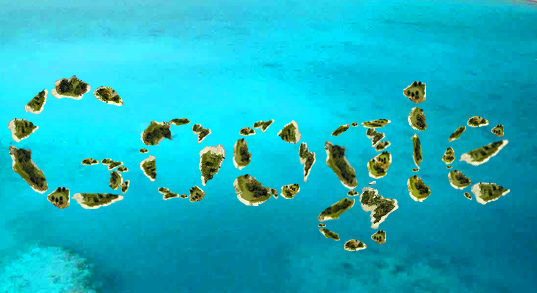 Early 2011, news broke that Dubai's most notorious man-made islands, a.k.a 'The World', were slowly but surely beginning to sink into the sea. In a bizarre twist of events that had many people surprised and excited, an announcement shared that Google had purchased the troubled archipelago and will be rearranging it to form the shape of their company's logo. While the Fortune 500 company has been seen dabbling in everything from green energy to self-driving cars, this project comes as the first that they will ever pursue that is related to island real estate.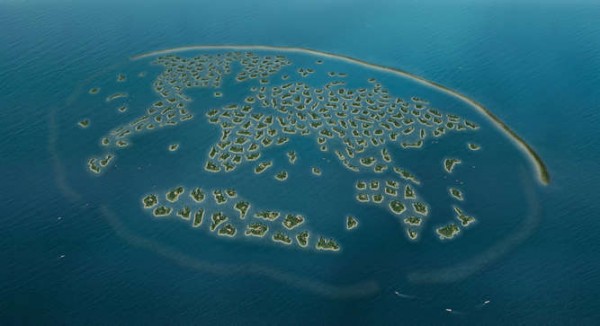 At the end of the reconstruction, the Google-shaped landmasses will be self-sustaining floating cities. Reports by the company also shares that it plans to retain a portion of the development for its own private use and sell the rest off to the highest bidders. In order to sustain day to day life, the Google Islands will be equipped with photovoltaic panels and wind turbines. Engineers are also considering adding tidal power to this.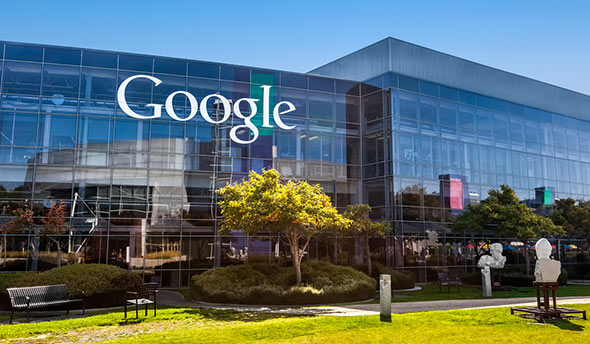 When 'The World' was under the ownership of Dubai, it  had major problems staying above water and representatives from Google shared that they have employed top engineers to asses the damage that was done to the man-made islands and reinforce them so that they will be secured once each island is moved into place.
The representatives also shared that five of the islands that make up the big "G" in Google will serve as the company's headquarters in Dubai, as well as a private resort for its employees. Potential bidders on the remaining islands include Leonardo DiCaprio (who had already reserved part of The World) and Cameron Diaz.