Put Chrome OS On Your TV With Google's New $100 HMDI Stick!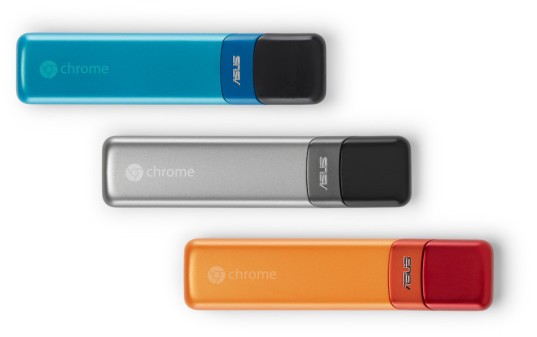 Previously companies Amazon, Roku and Google released a 'stick' that aims to replace your cable box by providing online streaming to your TV by just plugging it in. This latest dinky dongle 'TV upgrader' comes again from Google and offers the power to transform your TV into a PC. The Chrome device can fit in your pocket and looks like a USB flash drive. The Chromebit is basically a Chromebook crammed in a dongle.
In order to set up the device, you must plug it into the HDMI port section of your TV. The tiny package comes packed with a Rockchip 3288 SoC, 2GB of RAM, 16GB of eMMC memory, a USB 2.0 port, WiFi 802.11 ac support, Bluetooth 4.0, a Smart Ready controller and an ARM Mali 760 quad-core GPU. To ensure that the dongle is safely out of the way and doesn't stick out in an unsightly way behind the monitor or TV, the Chromebit's HDMI end swivels around.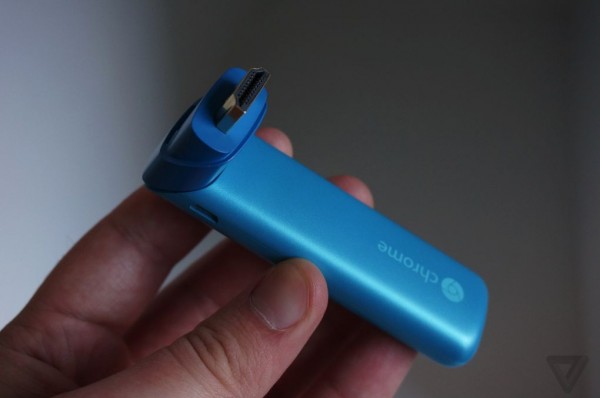 Due to the fact that the product is still in its testing phase, questions regarding battery life, etc., are left unanswered. The firm was however able to share that the Chromebit will retail for less than $100. It will be available in colours silver, blue and orange. It is set to be released later this Summer.