Make Your Breakfast More Interesting With This 3D Printer Called PancakeBot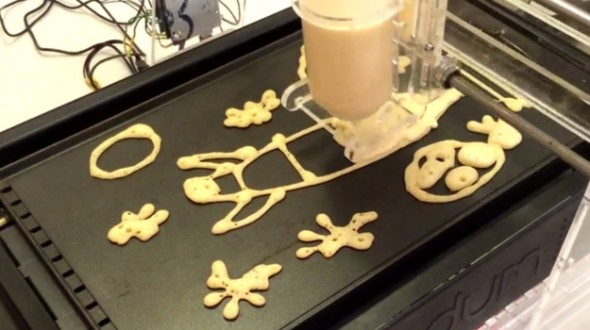 Since recently many people have been following the trend of creating art with pancakes. Images varying from animals to even characters of the Walking Dead are just about what they're doing. If you've already tried but failed miserably at making a proper looking image or didn't have faith in your skills, this new robot called the PancakeBot is here to help you serve up your favourite designs.
After gaining crowd funding from a campaign on Kickstarter, the PancakeBot is getting ready to begin the production of the machine. Inventor of the machine, Miguel Valenzula, shared that the PancakeBot was originally made using Lego blocks. Now that the device has its own custom design, it is looking to be a more refined 3D printer.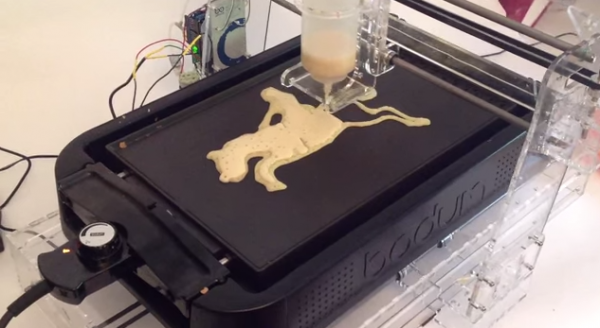 The Lego block design was replaced with acrylic plastic and now looks more like a proper 3D printer or even resembles a router. The difference between the PancakeBot and regular 3D printing machines is that it emits pancake batter.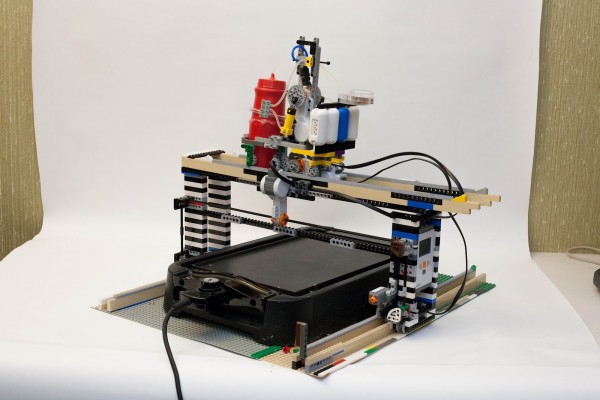 You can watch your pancakes take shape as custom designs are printed onto a built-in griddle. While other printer companies many present to you a super cheap 3D printer with overpriced ink cartridges, the cost to get a PancakeBot up and running is relatively cheap as you can just load your own pancake batter, which shouldn't cost you much at your local grocery store.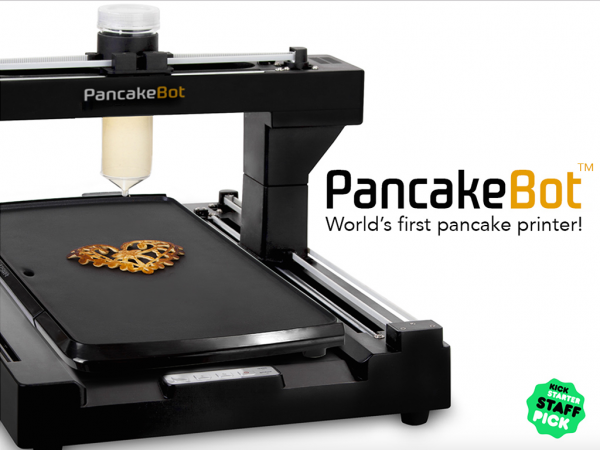 The funding campaign for the PancakeBot has been very successful as the project has already went over tripling the $50,000 goal, and there is still 4 weeks left before it closes. While all the $149 and $169 rewards have already been snatched up, you still have the chance to grab a PancakeBot for $179, which is $120 off the manufacturer's suggested retail price.