Piano, Guitar, Violin & More… All Merged Into One Device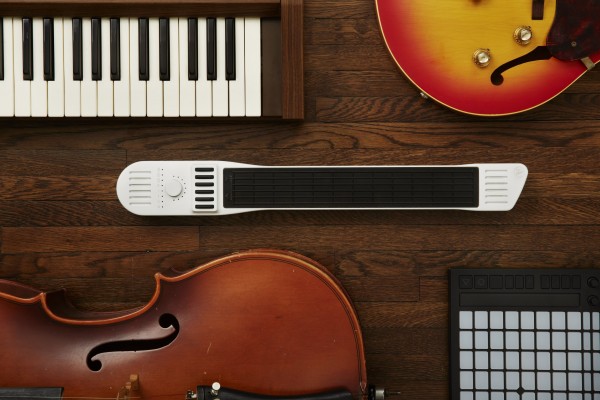 There are some of us that have tried and failed miserably to play instruments whether it's the violin or the drums. Hopefully, you will be able to finally master any of these instruments with this new gadget. The 'Instrument 1' claims to be an electronic device that allows you to 'be the whole band' thanks to the fact that it can be used as a variety of instruments including a guitar, violin, bass, piano, and drum machine. Resembling a guitar's fret board, the gadget connects to a smartphone, tablet or computer, to allow you to play any instrument, style and sound on it.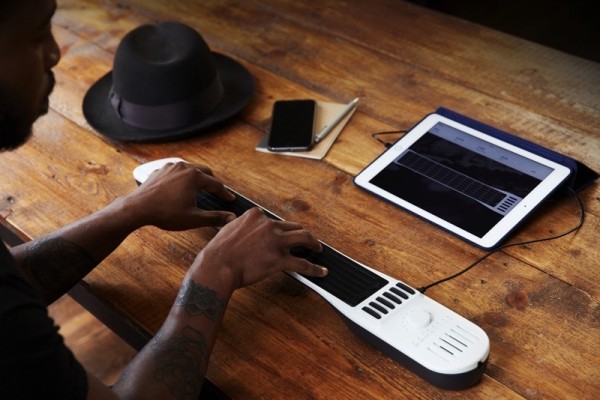 You are able to use the gadget with a musical app such as GarageBand, owing to the fact that it recognises universal gestures, such as strumming, tapping, bowing, and sliding, for example. The multi-purpose instrument can be played in a number of ways, whether held under the chin like a violin or laid flat on a surface like a piano.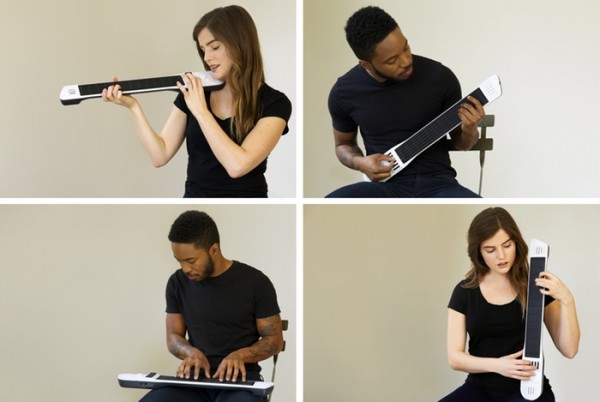 The Nashville-Tennessee developers of Instrument 1, Artiphon said that the device is specifically designed for musicians and complete amateurs, because it is intuitive to use.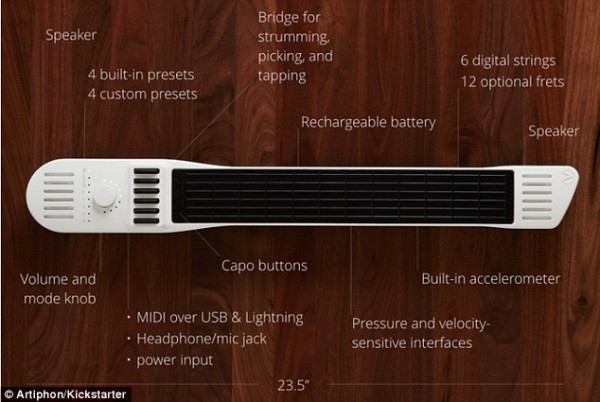 If being used as a guitar, its digital strings will represent the separate notes and the fret areas to position your finger, and these same areas can become the keys of a piano. Pressing hard or softly, and using different finger techniques will determine the sound of note that will be produced.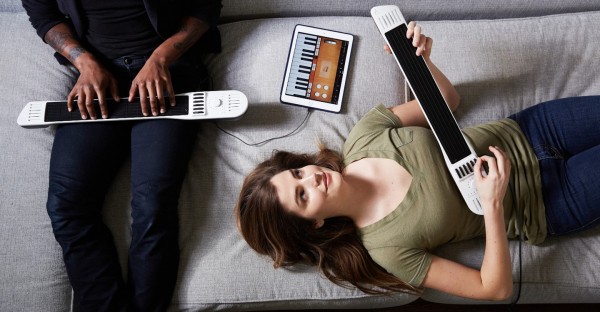 "If you're a drummer or a DJ, transform a whole fret into a pressure-sensing pad like a drum machine," the firm said. "And if you want to play a violin or pedal steel, slide your fingers along the strings to create sweeping fretless melodies."
The Instrument 1 is available to pre-order via Kickstarter for $349. There is also a 'Nashville edition' that is available for $899 (£586).