This Giant Urban Tree-House Apt. In Italy Awes Nature-Lovers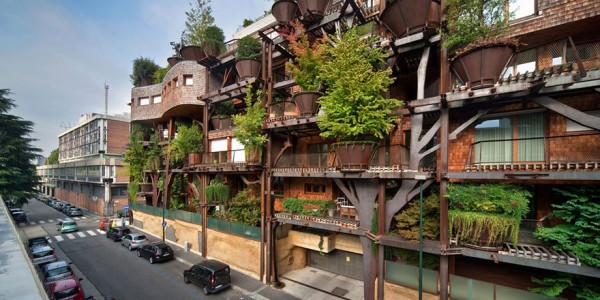 Have you ever dreamt of having your own tree-house when you were a child? If this is so, you might just have another opportunity to have a tree-house as your home, if you are ready to move all the way to Italy. An architect in Italy with much vision discovered a way to allow people and nature to live together even in a thoroughly urban landscape. Luciano Pia's apartment complex in Turin, Italy called 25 Verde, was designed as a woven 5-story mix of lush trees and steel girders that let urban residents feel like they live in a giant urban tree-house.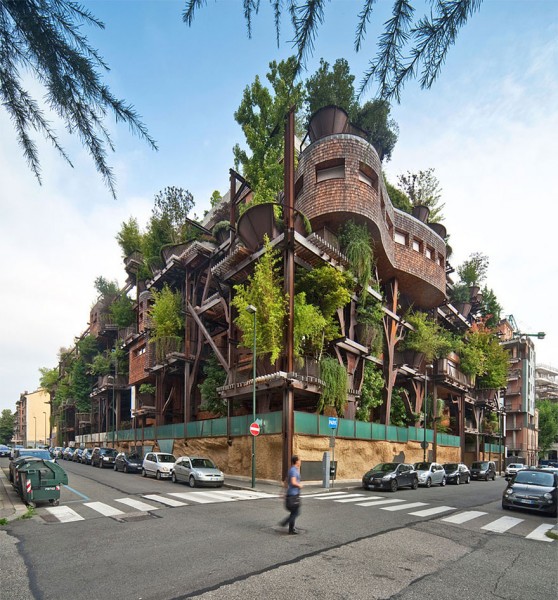 Every inch of design in the building was decided with natural integration in mind. Thanks to the organic and asymmetric shape of its terraces, potted trees are allowed to "sprout" out from the building at random intervals. In the summer when residents desire a refreshing place to sit and relax, they can always visit the ponds in the courtyard.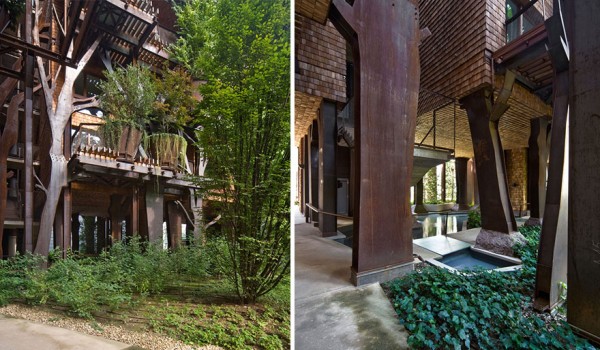 In the winter, during the darker months, the 150 deciduous trees of the complex will lose their leaves to allow light to filter into the building. In addition to providing a way to allow people and nature to live together, the building helps to keep the city's air cleaner and isolates the residents from the urban sounds and smells that surrounds them.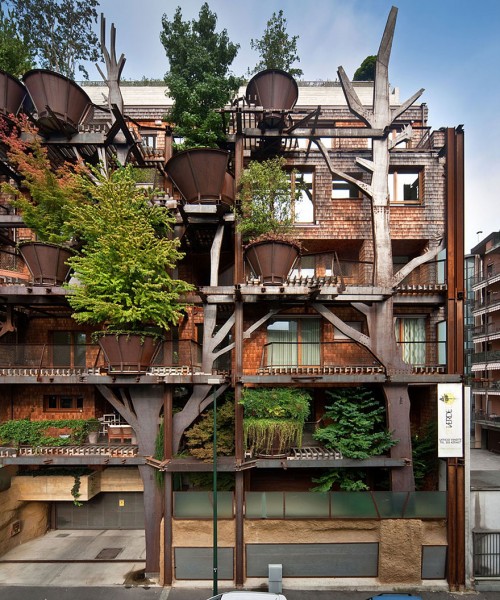 The building which was completed in 2012, is located at Via Chabrera 25 in Turnin, Italy. You are also able to check it out using Google Maps' street view.