Samsung Creates 2-Room 'Dream Doghouse' For The Finest Dogs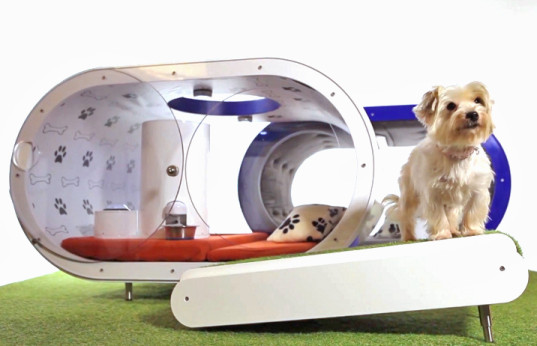 Some people can afford to treat their dog with the finest of things, feeding them out of silver plates, giving them manicures and pedicures on a frequent basis, and dressing them in brand name clothes.
Recently, Samsung unveiled a $30,000 two-room 'Dream Doghouse' that offers your thoroughly-pampered pooch with a hot tub, astroturf-covered treadmill, paw-operated food dispenser, velour upholstery and a wall-mounted tablet. The doghouse which takes on a stylish, sleek and modern look was designed by a team of 12 architects and features the kind of tech the discerning dog of the future will definitely need, as shared by Samsung in a press release.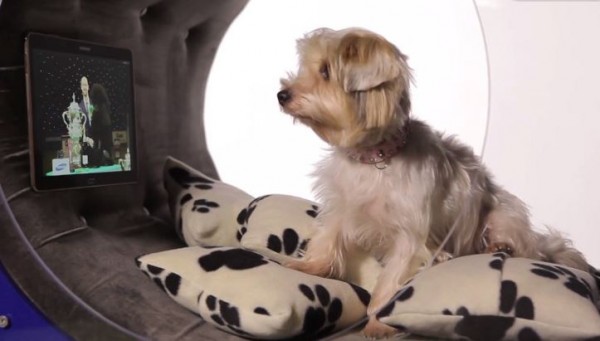 Based on a survey that was conducted by Samsung with 1,500 dog owners, they discovered that 64 percent of the surveyed thought that their pup could benefit from having more technology in their life, 25 percent wanted their dog to have a tablet or TV, and 18 percent said it would be quite nice for their pet to own a hot tub. President of Samsung Electronic U.K. and Ireland, Andy Griffiths stated, "from dogs who have social media profiles, to owners who use video calling to check on their pet while away, technology is fast becoming an integral part of everyday life."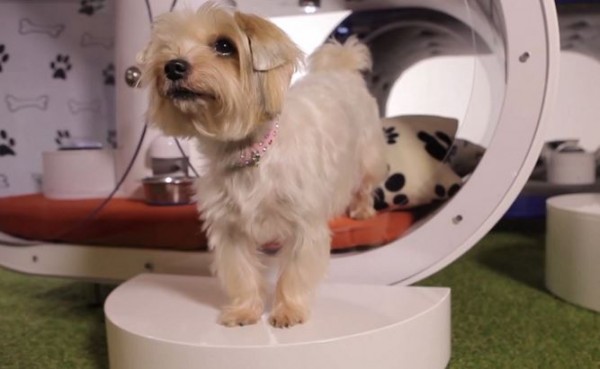 While pups wouldn't entirely deem this to be their dream house, many of the pet owners have expressed that the features of the crib are rather lavishing. Folks interested in buying one of the Dream Doghouse anytime soon would however be unable to as the house was made as a one-off to celebrate Crufts 2015, and it was given away in a competition last week to a lucky dog.