The Good Ol' Days Of Pen Written Letters Are Back With A Modern Mix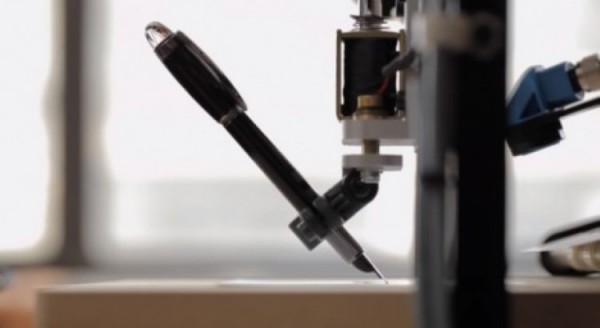 Letters aren't as lovely as they were before, as many of us would say. Now with the modern technology of computers, email, instant messaging and electronic greeting cards; hand writing letters are no longer a thing that most people look towards doing anymore. There are however a few of us that still cherish greetings done physically rather than through these modern methods, but appreciate technology at the same time. This company called Bond has combined old school with new technology for sending 'handwritten' greetings for those of us who fall bothered of this situation, by using robots.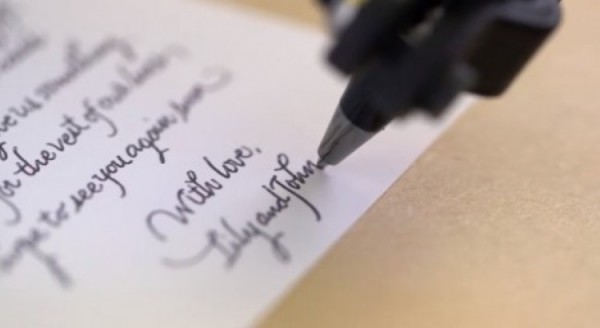 The new technology by Bond allows you to use your computer or mobile phone to send a greeting or a note to their company, and their robot will write out your message in calligraphy on paper or using your own handwriting style that it is able to store in memory. Afterwards, the message is placed in an envelope and sealed with wax, then sent to you. You can either choose one of the standard calligraphy styles from their website, or use yours by sending them a sample of your writing, to give the letter a personal touch while having it being perfectly done.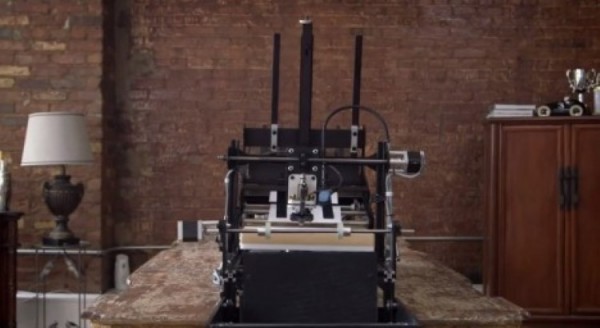 The technology also serves useful when you have to send out a lot of different personalized greetings, thank you notes, or invites to a special occasion such as your wedding.
In order to store your own handwriting, there is a setup fee of $199. Afterwards you will be able to send messages or cards for $2.99 or even less if you are making a larger bulk order.