Italian Designer Releases Brilliant Concept Of Homes On Water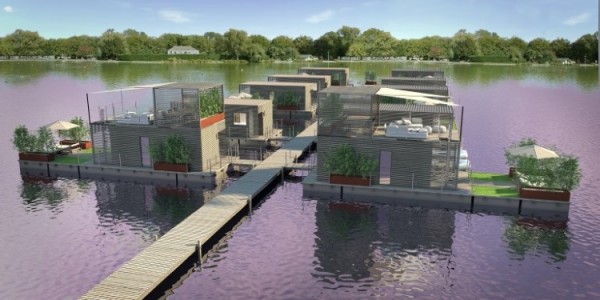 Following his brilliant Picchio Boat design concept, Italian yacht designer, Christian Grande has released his latest design which aims to provide homes on water for nature lovers. The design called the Abifloat is a floating village concept that consists of a collection of homes that float and are made up of a sustainable modular design.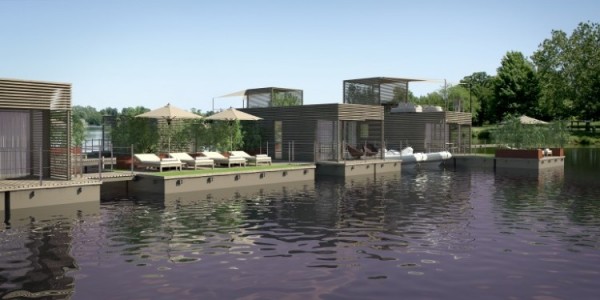 The ten Abifloat homes measuring 3.25 metres by 6.5 metres are accessed by a central boardwalk that branches off to each home. Thanks to being modular and the capacity to be built over a two level structure, each building can be tailored to the desires of the home owners. When the clusters of home are aligned together, they make a floating village on water. In addition to being used for homes, the can be adapted to serve as resorts, malls and even offices.
"The house boat project was conceived to offer a high level of customization for interior and exterior finishing's. The residential user can have a lot of fun not only in configuring the ideal living space, but also in selecting energy efficient furnishings and home automation systems," Grande said.

In an effort to make the most out of the water they float on, the floating village have been designed to include spaces with floor to ceiling glass sliding doors that lead out onto a wooden deck. The different modules of each building includes a rooftop terrace, outdoor dining area, private lounge area, their own private entrance, furnishings, and a space to moor a boat.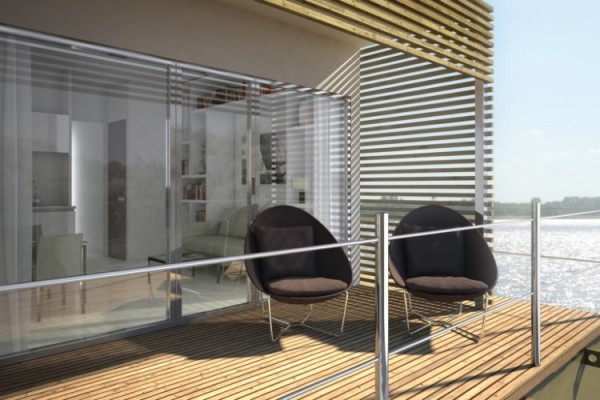 The tech and materials required to achieve the Abifloat concept includes aluminium posts and stringers, buoyancy reserves, and sandwich wall technology that is designed using recycled plastic and thermal insulation that comes from lightweight straw or honeycombed chipboard baffles.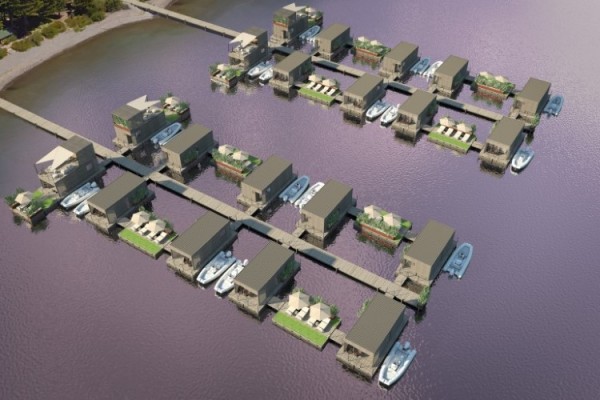 The exteriors of the homes are decorated in teak panelling, and have a flat aluminium roof covered with solar panelling. Electrical and plumbing items are hidden in the flooring of the house, while hollow sections have acoustic and thermal insulation.