Dubai Unveils Plans To Build Aladdin Tale Inspired Fantasy City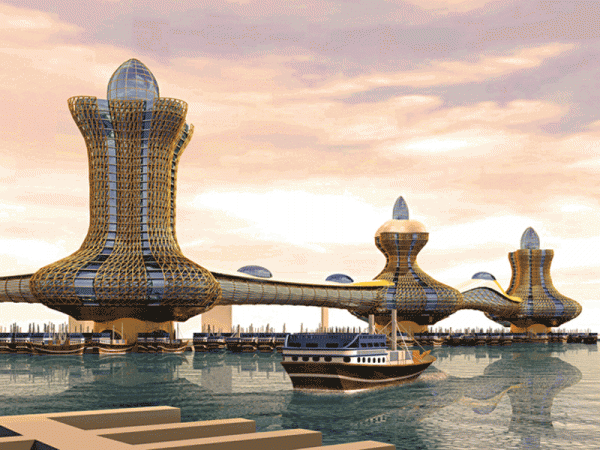 Many would know that Dubai is no stranger to outlandish architectural endeavours. This latest confirmed project will definitely be no exception to that. Inspired by the tales of Aladdin and Sinbad, a 4,000 acre project called Aladdin City will be built in the city's oldest region, the Dubai Creek. The theatrical 34-storey tower will be located just outside an area that is soon expected to receive UNESCO's World Heritage status.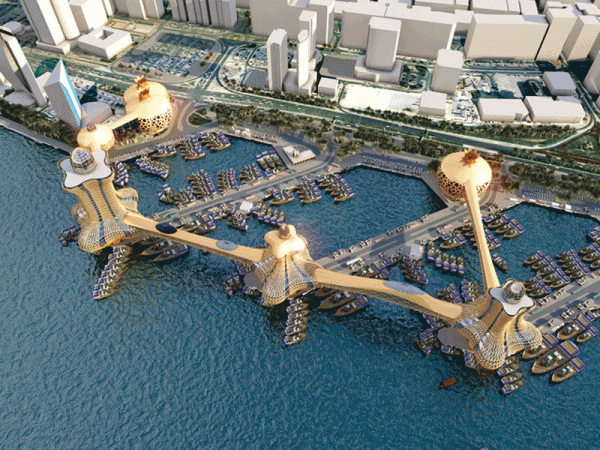 The plans of the 4,000 acre Aladdin City development is said to include six towers; three in which will be at a height of 34 storeys, and have a total built up area of 110,000 square meters. The other three towers will be at a height of 26 and 25 storeys. The city will feature a hotel, commercial space, and residential units that will be able to accommodate 160,000 people. Emirates 24/7 reports that the parking lots for 900 cars are interconnected with the towers by air-conditioned moving walkways that have been designed to represent the form of "exotic marine life such as dragon and snakes."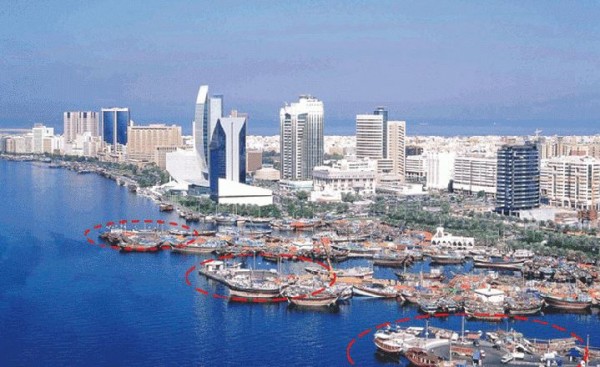 "The symbolic content of the architectural form of the project buildings was inspired by the ancient legends from the 11th century, where vessels were sailed from Dubai Creek to the coast of East Africa, India and China. It may have been here where the tales of Sindbad and Aladdin came from," the Director General of Dubai Municipality, Hussain Nasser Lootah, explained while speaking to Dubai Events.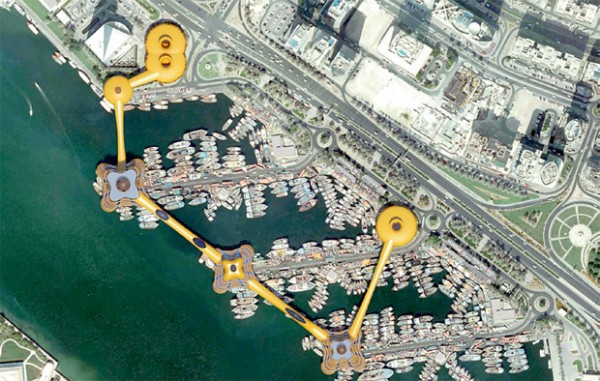 Apart from being located at the historic port of the Dubai Creek, the Aladdin City development sits just outside an area which is pending designation as an UNESCO World Heritage Site.
As initially announced in April 2014, construction will begin on the project next year. The total budget of the Aladdin City has yet to be revealed.