This Lodge Is Perfect For Adventurers Looking To Enjoy Nature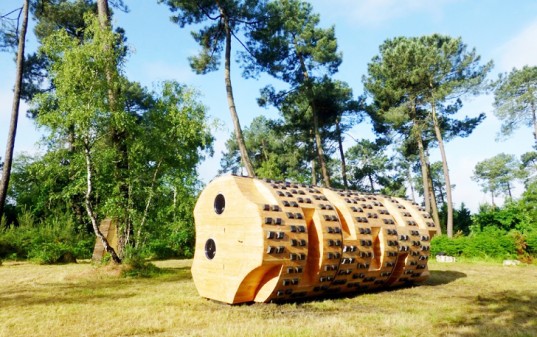 While the ideal home for aviators have already been designed, some other designers have built the perfect home for adventurers seeking a way to enjoy nature to the fullest. The tiny cylindrical home is called Tronc Creux.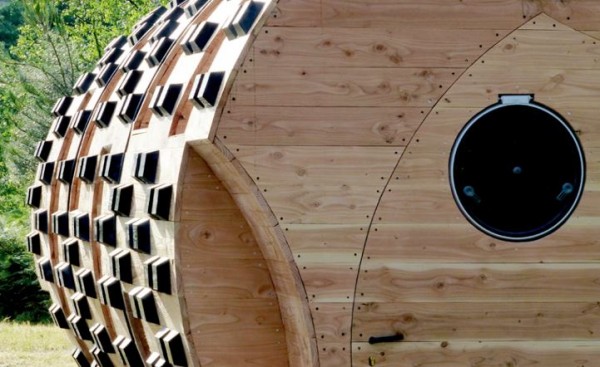 Designed by French architects Bruit Du Frigo, multiple versions of the Tronc Creux homes that acts as a shelter are scattered across the forests of Bordeaux in France to provide lodging for hikers. They were place on a trail that connects several parks, forests and waste lands in the area.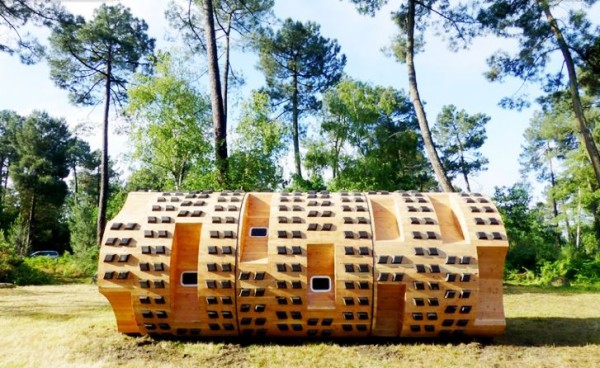 The low-tech retreats are a part of a project that aims to promote a new form of tourism in southwestern France. The project supports the development of suburban areas and urban peripheries as new playgrounds for adventure and exploration. Similar to natural shelters that can be found in mountains, the Tronc Creux lodges are made inconspicuous with their shape and overall appearance. It also brings hikers closer to nature with no electricity or water installations to recreate the primal experience of being outdoors. Each shelter is able to accommodate up to nine people.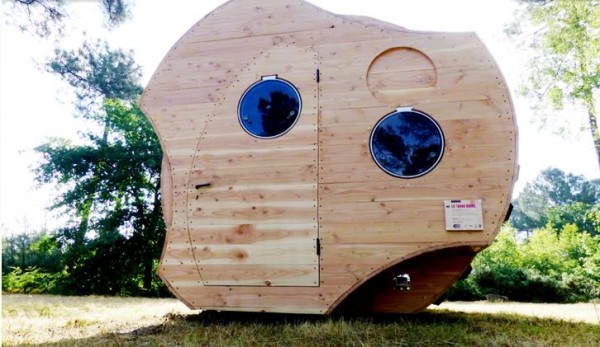 The structure's cylindrical volume is accomplished using a steel frame. This steel frame is then enveloped with wood. The interior is completed with three double beds and three single beds, while the tree-like exterior features spikes that are reminiscent of tamping wheels.