Check Out This Huge Carpet In China That Is Made Of Candy!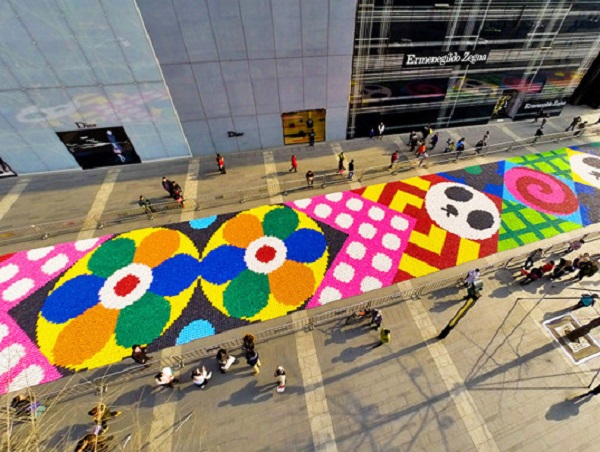 Have you ever seen the world's largest carpet made of sweet, colorful candy? Have you ever even seen a carpet that is made of colorful candy? In Chengdu, China in celebration of the IFS department store's first anniversary, a 14,000-square-foot art installation called "Sweet As One" was made from an astounding 13 tonnes of colorful pieces of candy. The installation served to bring awareness to the plight of underprivileged children residing in rural areas.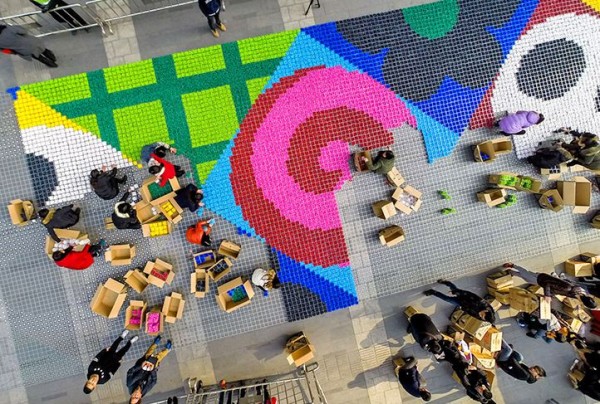 Curated by Hong Kong-based creative studio AllRightsReserved, and its graphic pattern created by graphic design duo Craig & Karl, the massive "Sweet As One" candy carpet art measures 607 feet long by 23 feet wide. Within the space of five days, the entire piece was assembled with much precision by over 2,000 volunteers.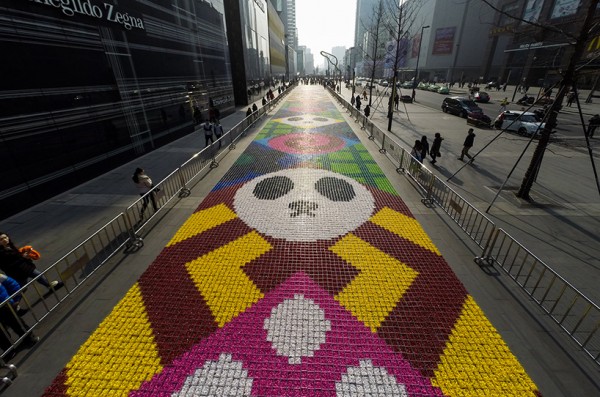 In contrast to the high-end fashion labels that make up the IFC shopfronts, the Sweet As One installation is playful and childlike in color and form. The playful, abstract pattern features flowers of striking colors, swirly shapes, and pandas. When the final product is seen from above, it looks neatly organized like CGI.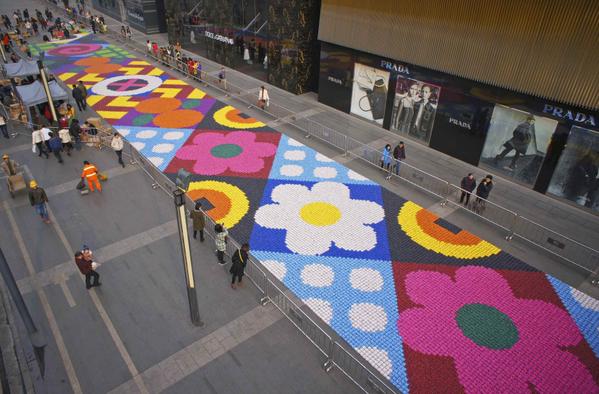 In an effort to raise awareness for underprivileged children in rural China, the opportunity to celebrate the anniversary of the department store was taken advantage of to support the case with the Sweet As One art installation. Organizer and sponsor, Chengdu IFS, plans to donate lunches and some of the candy from the temporary carpet installation to the children.