The First Underground Bike Park Set To Open In Kentucky, USA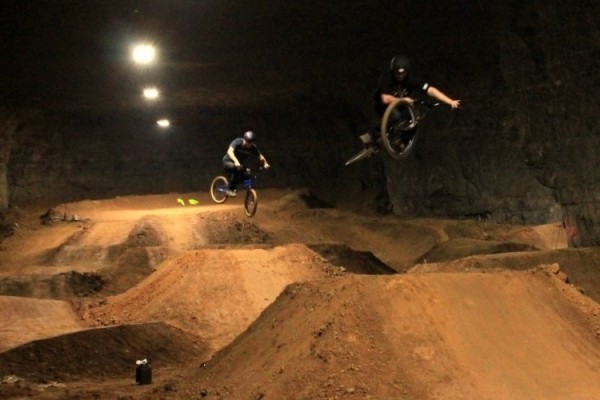 Fans of dirt bike riding will definitely wish they lived in Kentucky, U.S.A. because of this new underground park that is being built. A hundred feet below the ground of Kentucky where a limestone mine once was, the first underground bike park is being dug out. The underground park called the Mega-Underground Bike Park is said to spread out over 320,000 square feet (29,729 square meters) and is going to be three times the size of any of the existing indoor bike parks. The trails are said to span over many miles and are interconnected along with single intricate tracks, dirt jumps, pump tracks, technical lines and much more.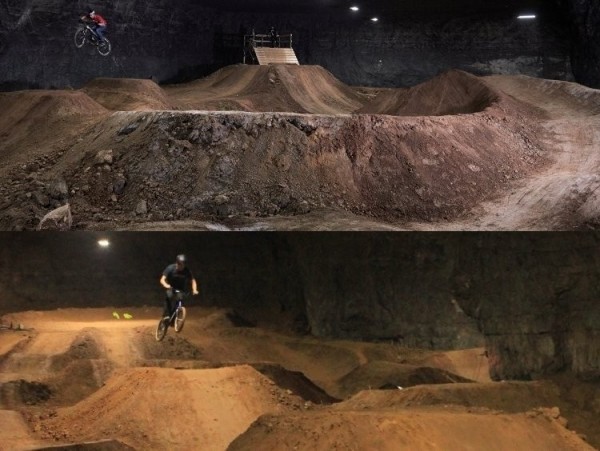 Once the park is completed all the tracks and trails there will be more than 45 trails, Jump Lines, Pump Tracks, Dual Slalom, BMX, Cross Country and Single Track. The park will also be separated in regions to accommodate young riders in one section and advanced riders in another. The trails will be made from different layers of dirt as this allows them to be flexible and it doesn't come with high costs if a trail has to be re-done. A layer of special clay from USA BMX called red sticky clay that is specifically made for trail riding will also be placed along with the rough and dusty dirt.
The Mega-Underground Bike Park is scheduled to open this year on the 9th of February and will be open all year round thereafter to offer a temperature of around 60 degrees.