This Is The Ultimate Dream Retirement Home For Aviators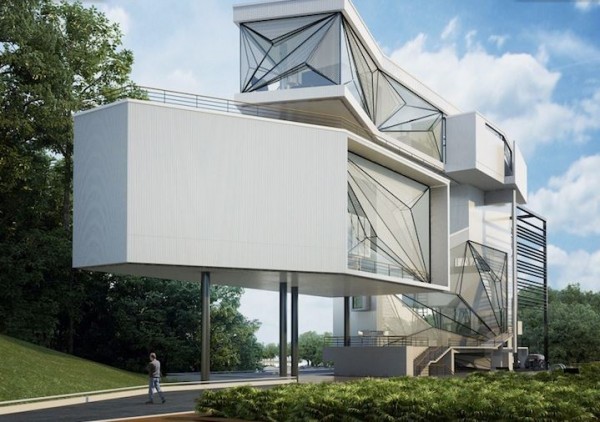 When some pilot retire, they would not want to go home to just an ordinary home. After spending most of the lifetime in the air, they could not just settle to get back to living on ground in just any land-based dwelling. The aviator's home designed by Urban Office Architecture, offers the feeling of being up in the sky as the house named 'Villa for an Aviator' is elevated from the ground with stilts and was built from salvaged airplane parts in New York state.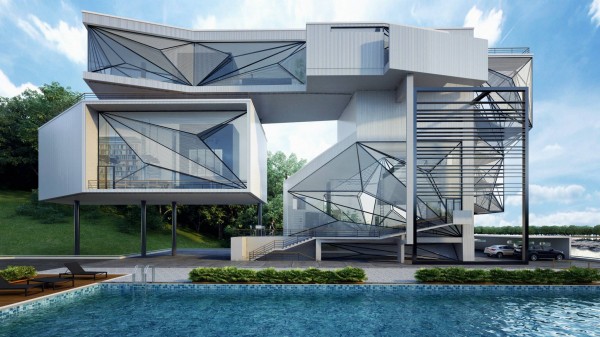 The feeling of being on a flight is also achieved as two bodies of water are on either side of the suspended structure; a pool on one side, and a small lake on the other.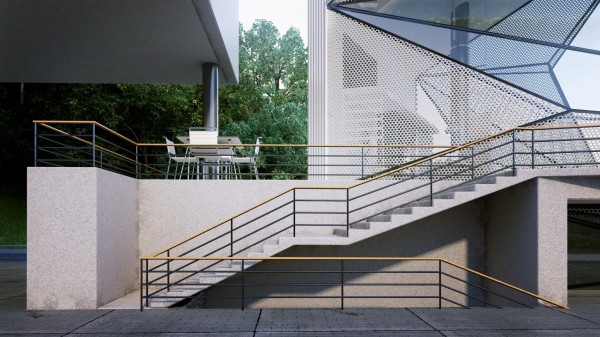 The minimalistic class-covered abode is comprised of raised and stacked vertical volumes that mimic the motion of ascending as grand views are also offered on three sides.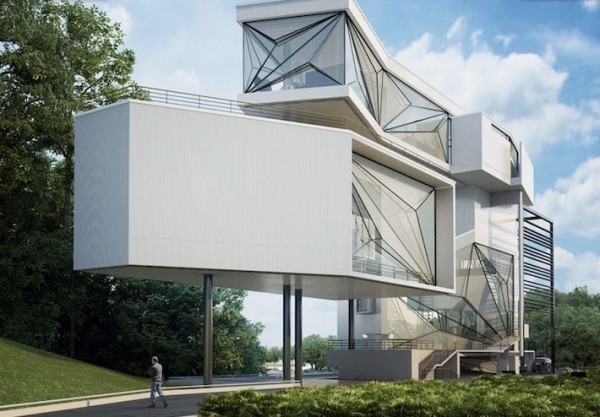 Instead of keeping the plane's streamlined form, the aeronautical components are reconstructed into angular and twisted geometry, which will still stimulate the motion of being on an airplane steering through air currents and maximize outdoor views.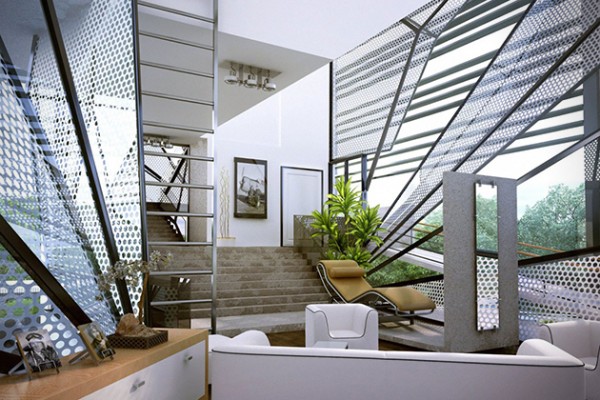 Starting off with an open plan living and kitchen area with airy, 30-foot tall ceiling, there are three sections to the house. Stairs winding up to a private office, bathrooms and a cantilevered 40 foot bedroom surrounded by angular glazed windows that are shielded with perforated screens leads from the open plan area and then a set of stairs are place in the cantilevered bedroom to leads up to a library.