Best Looks from the Recent "No Pants Subway Ride" in NYC
'Tis that time of the year again when city dwellers, particularly those living in the Big Apple, are surprised and even disturbed by commuters who seem to have forgotten their bottoms.
Improv Everywhere started the annual No Pants Subway Ride in New York City initially as a prank, and it has grown to be quite a fun and silly event that's being participated in by several other cities around the world. As the group explains on their website, "Random passengers board a subway car at separate stops in the middle of winter without pants. The participants behave as if they do not know each other, and they all wear winter coats, hats, scarves, and gloves. The only unusual thing is their lack of pants." Definitely nothing too weird on a seemingly normal day of commuting–not to mention, that it's winter season in NYC.
But regardless, it has drawn a lot of attention and there's really not much harm done since all it brings is entertainment to the public overall. Here are some of the best looks from this year's No Pants Subway Ride and check out the video to see more how this year's event went: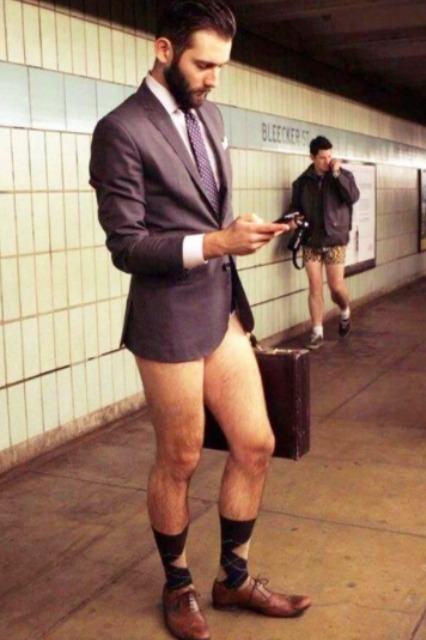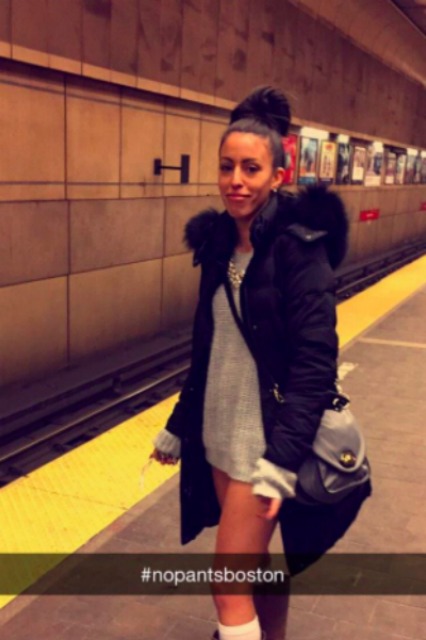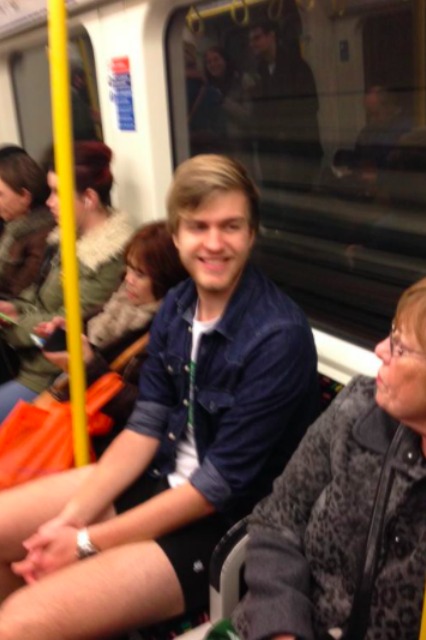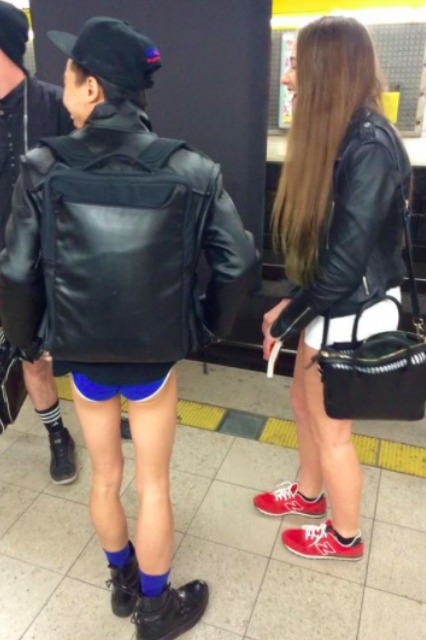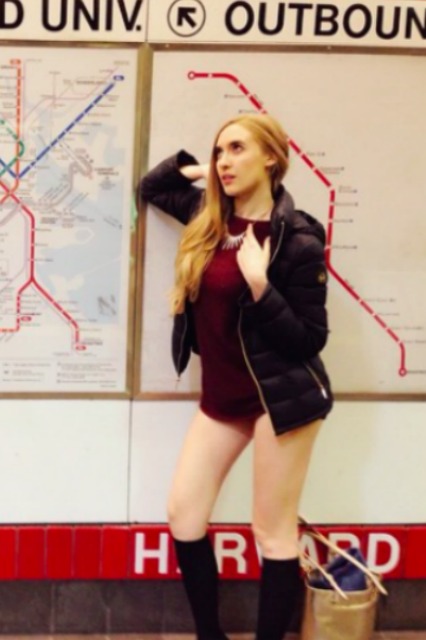 Source: improveverywhere/Refinery29