Be Amazed With This Smart Dog That Commutes By Herself
This black lab mix from Seattle is about to shame some people because of her independence when it comes to public transportation.
It all started one day when Jeff Young and his dog Eclipse were waiting for the bus to arrive one day. Jeff was still finishing his cigarette and it seemed Eclipse wasn't in the mood to wait any longer, so she just  jumped up and got on the bus and Jeff just later  met her at the park.
According to Jeff, "She's been here he last two years, so she's been urbanized, totally. She's a bus-riding, sidewalk-walking dog. Probably once a week I get a phone call. 'Hi. I have your dog Eclipse here on 3rd and Bell,' I have to tell them, 'no. She's fine.' She knows what she's doing.'"
Bus drivers and passengers alike are used to seeing Eclipse all by her independent self riding the bus going to the park and are very much entertained and charmed by her. Don't believe it? Watch the video below for yourself.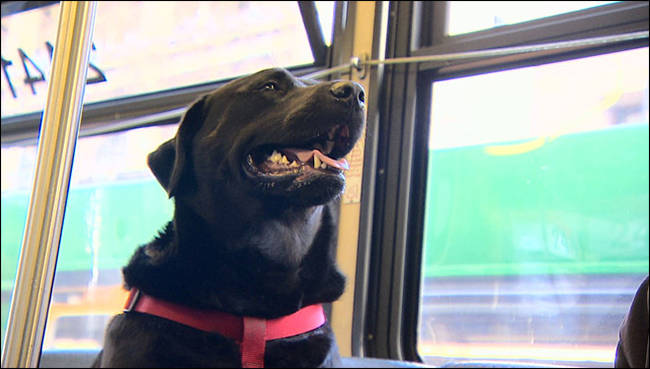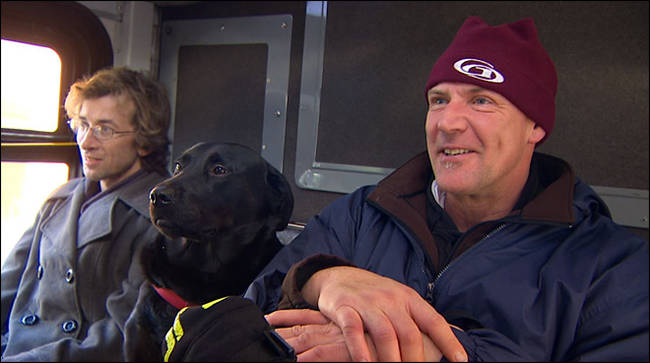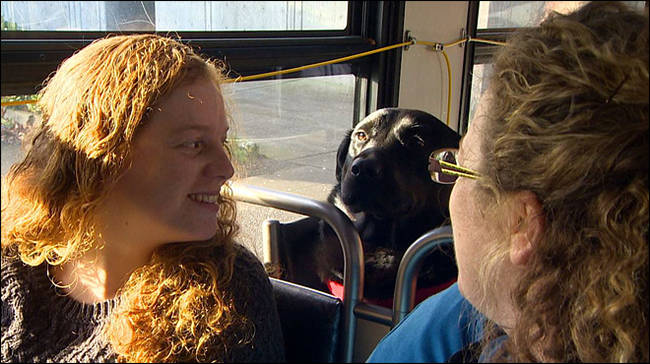 Source: via viralnova