ICEHOTEL Celebrates Its 25th Anniversary With Unique Ice Sculptures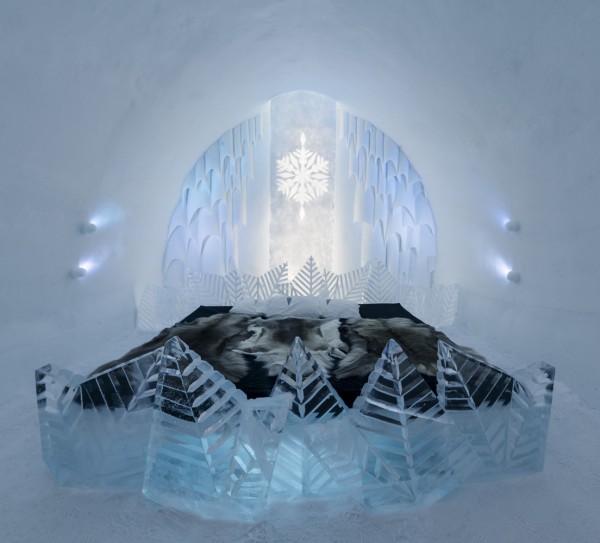 Boasting an awesome edition of an ice and snow sculpture room in the shape of a square vortex, the incredible ICEHOTEL located in the village of Jukkasjärvi, in northern Sweden took on a extra-special, fantastical dimension for its 25th anniversary. Every year, the hotel known to be the first and largest hotel of snow is built.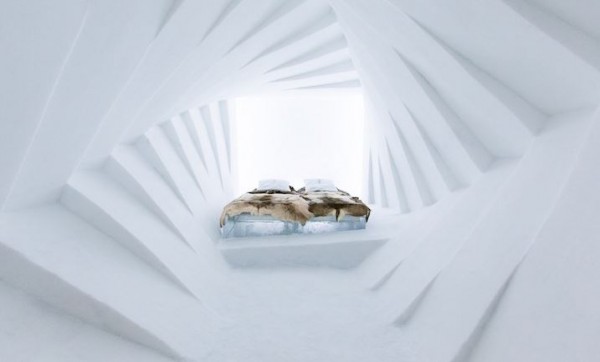 The ICEHOTEL constructed from 30,000 tonnes of snice, includes 61 hotel rooms, an ice bar, restaurant, main hall, reception area, and a special anniversary-edition ice theater. The creative rooms called the 'Art Suites' were individually designed by artists and took three weeks to be completed.
The vast range of unique and temporary artwork include a rainforest landscape with orangutan snow sculptures and the Icebar that boasts dynamic sculpted splashes that were frozen in time and space.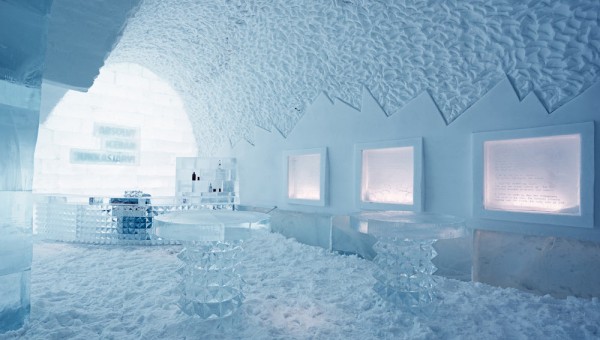 Almost piece of furniture or item in the hotel, down to the glass used in the bar, is made from ice. In spite of the fact that the ICEHOTEL does not including heating or plumbing for its adventurous guests, the rooms are furnished with polar-tested sleeping bags.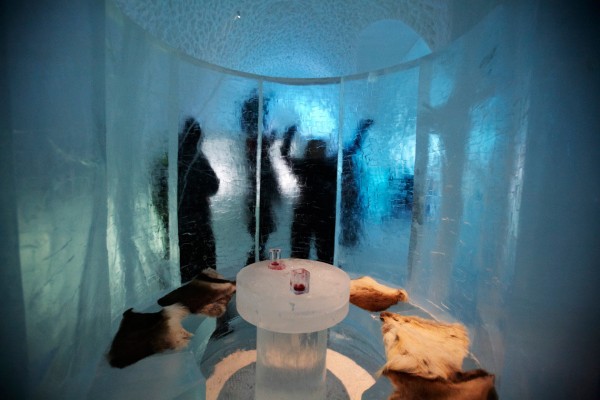 Guests are however also provided with the choice of reserving "warm rooms' that are available on the site for booking as well. The ICEHOTEL is open from December to April. The beautiful northern light in the sky are said to be visible only during the winter months.