Transform Your Grueling Wheelchair Into A Powered Tricycle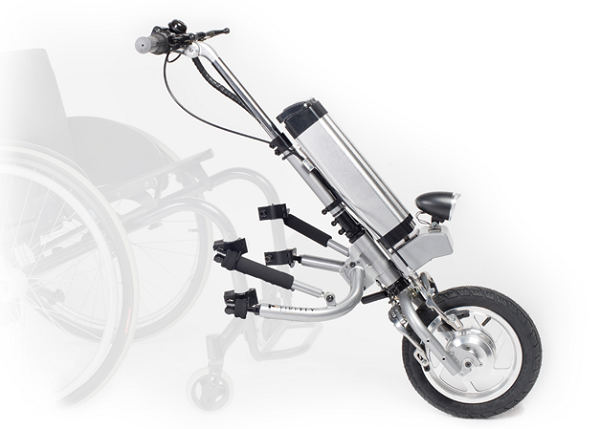 People that have been in a wheelchair before would know that getting around in it is far from being an effortless task. Developers from Rio Mobility are however hoping to change that with an attachable that they have created called the Firefly. The accessory aims to provide an easier alternative for people in wheelchairs to get around by turning it into a powered tricycle.
Once the Firefly is attached to a wheelchair, the two small front wheels of the chair are raised from the ground. The powered wheel at the front will then replace these two wheels to pull your wheelchair along at speeds up to 18km/h (11mph). It therefore requires no other effort from the user but for them to steer.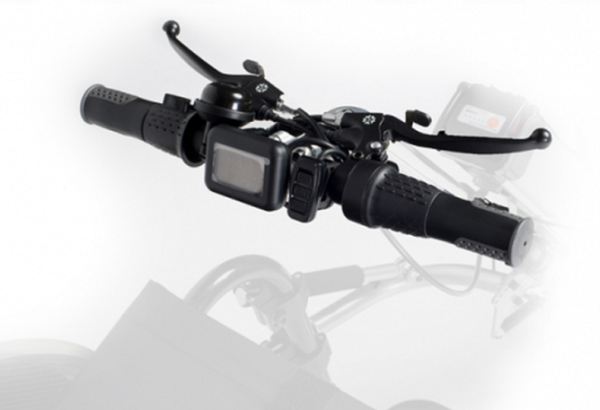 The removable lithium polymer battery positioned at the front of the aircraft alloy steel frame of the Firefly is said to be able to offer 4 hours of travel on a full charge. When the FireFly is switched on, the battery will power a 300W geared brushless hub motor that requires no maintenance. In total, the entire attachment weighs 15kg.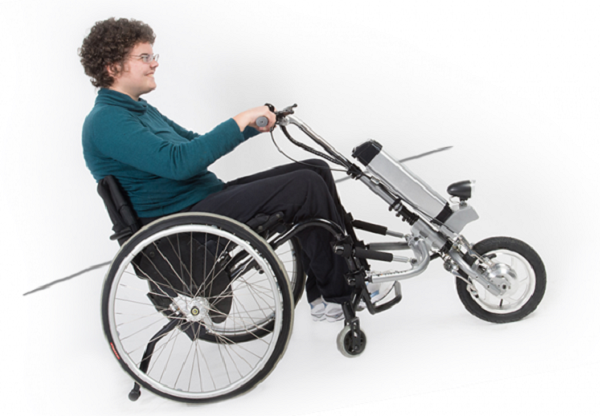 The controls, including two brake levers and a bell, are found on the handlebars that feature a twist-grip style handle for throttle. There is also a speedometer and odometer, a reverse gear, and a park brake. For indoor manoeuvrability and easy clearance when in tight situations, the handles can be turned at 90 degrees.
You can get your own FireFly for US$1,950. The company also offers a few other manual and electric items to assist you with the handcycle.