This Is The Best 21st Century Rocking Chair For Grandmothers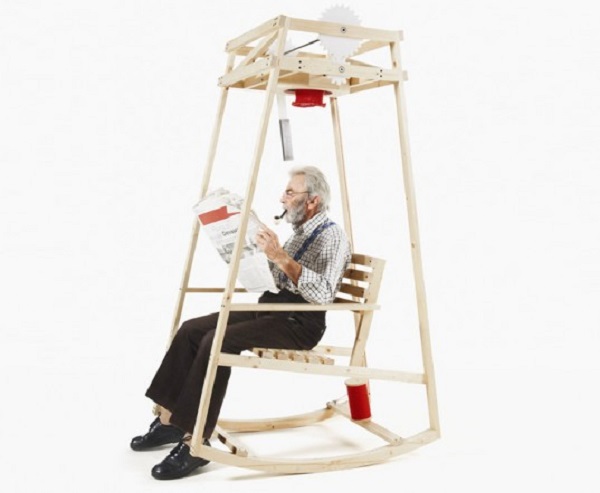 The coolest latest tech devices doesn't always have to be the high-tech ones, and that is exactly what this low-tech innovation is here to prove. The brilliant 'Rocking Knit' chair is just about as revolutionary as it uses kinetic energy generated from the chair's gliding motion to knit a hat that can be worn for winter while you sit in it. Two student from ECAL, Luasanne Damien Ludi and Colin Peillex, unveiled the multi-tasking rocker at ECAL's 'Low-Tech Factory' exposition during Designers' Saturday in Langenthal, Switzerland.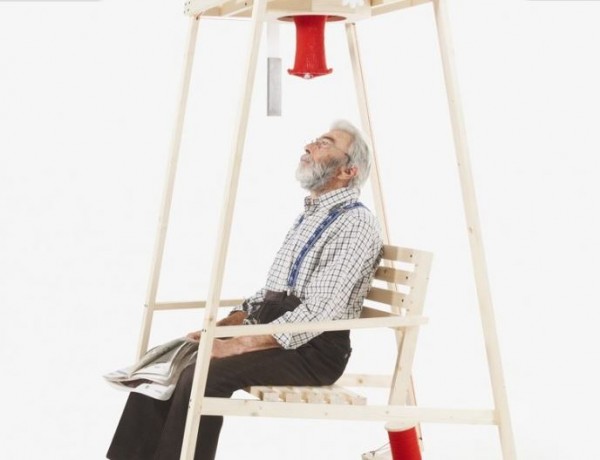 The Rocking Knit Chair created by the students at the ECAL University of Art and Design, Luasanne Damien Ludi and Colin Peillex, looks a lot like a glider chair or a porch swing, at first glance. Once you have settled into the comfy seat, you will find that it will take a little more effort to rock the chair back and forth, than what is required when you are rocking a regular rocking chair.
Instead of having to be knitting while you sit in the chair, you will be able to fully devote yourself to reading a book, or having a conversation over the phone while the chair does the knitting for you above your head.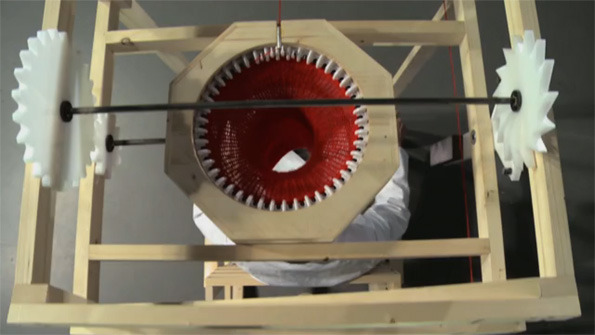 As the chair rocks to-and-fro, the motions turn gears in the frame above your head, activating low-tech machinery that draws yarn up from a spool that is placed beneath the seat. All hat-knitting grandmothers can now enjoy a moment of relaxation as the Rocking Knit chair does all of the hard work for them for winter.