Water Bottles & Speakers Just Officially Became Friends!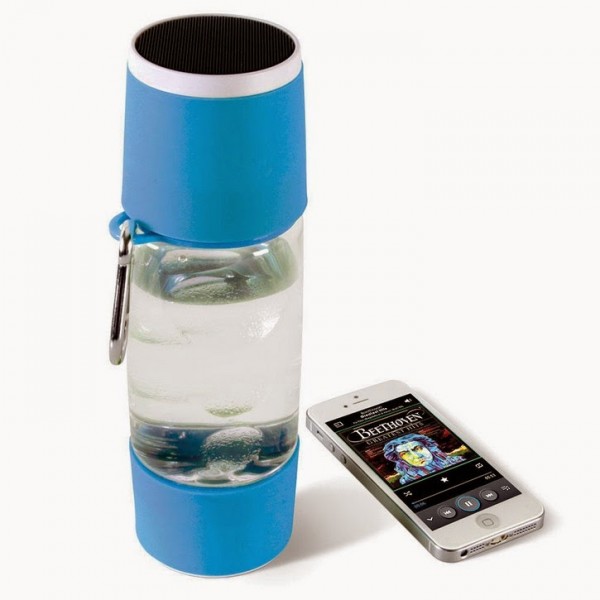 Many of us find these day that it can be much harder to listen to music with your headphones as you go on your morning jogs, simply because you fear being attacked while not keeping a check of sounds being produced that could serve as a warning. Some of us might also want to avoid the hassle of having to bring around the headphones.
If you are looking for a device that would cater to all your needs while jogging, look no further than this Wireless Speaker Water Bottle which, as its name suggests, is a portable water bottle that has a wireless speaker on its lid. It also doubles as a portable charger for charging your smartphone or tablet.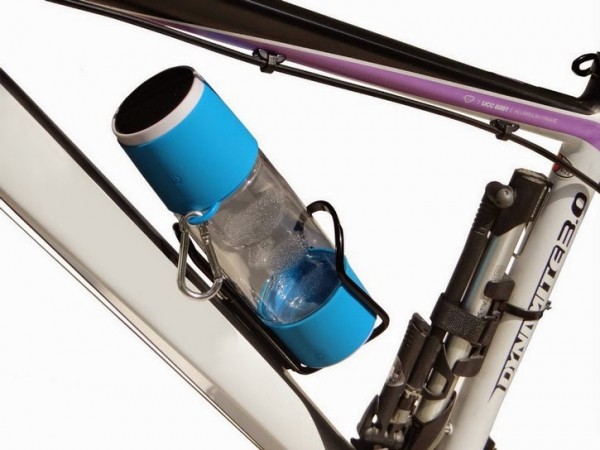 The wireless speaker of the 11.75 ounce-capacity bottle is not water-proof, but is placed away from the water with two separate lids, one that lies between the speaker and the water. You can therefore not be required to have the speaker on the bottle in order to get to be able to use the water bottle only.
The 3-watt speaker is said to offer music for up to 6 hours of power using its 3000mAh battery. It can be fully charged via an USB cable.
You can order the Wireless Speaker Water Bottle from Amazon for just $35.99. Shipping has already begun.