5 Ridiculous Yet Entertaining Christmas Songs You Won't Hear Santa Singing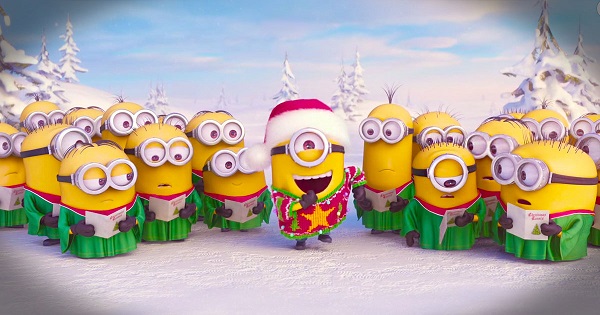 In these recent years, there are some truly ridiculous yet entertaining Christmas songs that have successfully broke the monotony of renditions of songs like "Jingle Bells", "Silent Night" and "Rudolph the Red Nose Reindeer" which are just a few that will be spewing from many speakers.
If you are looking to shake up your holiday playlist for Christmas, look no further than the ones that will be included in this list. Let's just say that they are not the typical Christmas songs you would hear at the mall. Check out the list of songs and their tracks below.
1. The Little Stinkers – "I Farted On Santa's Lap (Now Christmas Is Going To Stink For Me)"
"I farted on Santa's lap, now Christmas is gonna stink for me.."? "Cause when I sat down on Santa's lap, I let one slip out…"? This Christmas song, sung by children is simply an authentic one if you are looking to have a great laugh on Christmas day.
2. Weird Al Yankovic – "The Night Santa Went Crazy"
Only somebody as weird as Weird Al Yankovic could have thought of writing a song like this about poor ol' Mr. Claus. In the song, he was thought of as a guy that gets drunk on Whiskey and goes on a murder rampage. God bless Christmas.
3. Bob Dylan – "Must Be Santa"
Releasing a collection of somewhat puzzling Christmas songs in 2009, this song by Bob Dylan tops his list for that year of the most funniest Christmas song ever composed. The song's video is made even funnier as he dances around with folks, wearing a wig.
4. Snoop Dogg ft. Daz Dilinger and Nate Dogg – "Santa Claus Goes Straight To The Ghetto"
This one is for the ghetto. Snoop Dogg's song mimics the holiday song "12 Days of Christmas" as he raps that on the first day of Christmas, his homeboy gave to him a great sack of weed followed by a bottle of Hennessy on the second day.
5. Jingle Cats – "White Christmas"
See, even cats get merry at Christmas singing carols.
6. Minions – "Jingle Bells"
MERRY CHRISTMAS!!!